Select furniture for our bedroom is not a simple task, but neither is it to dress it, we refer to the accessories that decorate our conformations, placing special emphasis on those that are destined to our beds to which they are responsible for highlight and highlight its decorative capacity.
Focused on the trend, we will develop some practical ideas to understand the proper way in which we can decorate our bed, and what impact it will have on the spaces destined to its development.
The vanguard proposes us beds of short stature respectable dimensions, with very subtle forms where, although there is a tendency towards straight lines, rounded forms also have their place, however, the beauty of the piece must be taken care of by the ornamental arrangements.
Therefore, if pretends to emphasize the piece should be decorated with subtle linens, avoiding bright colors and outstanding highlights, being the dark and gray tones the most implemented, you can also decide the implementation of white garments and pillows with small black or gold details, These are very decorative and do not abstract the perception when viewing them.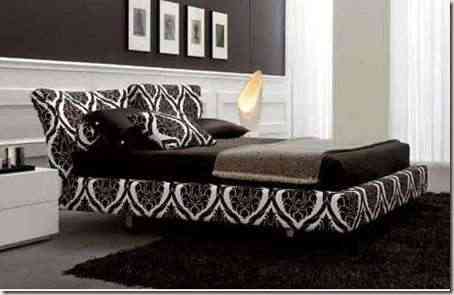 A youthful decoration and completely irreverent can afford to have innovative beds of a marked imaginative tendency while decorating with bright colors and nice and funny shapes, themed pillows, savannahs with cryptographies and even graphic arts can be implemented in these spaces, since we do not pretend to emphasize the furniture but to transmit a clear message of carelessness and self-confidence in the forms.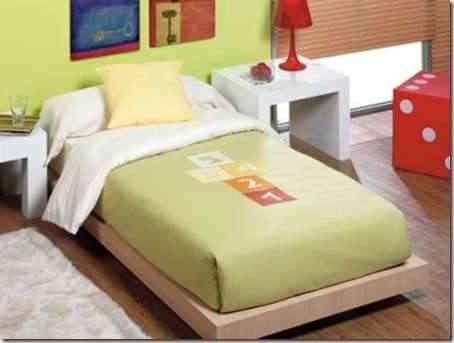 The beds of a classic nature maybe they are the most complex to decorate, the beauty of these pieces is undeniable, the talent of the artist is denoted in every centimeter, its dimensions with high backs and even structures for canopies They propose light colors, satin fabrics and a predominant tone, as usually happens with gold or crimson, contrasting with white accessories and the beauty of the raw materials, since these types of conformations are developed in wood of an enviable capacity.
The important thing in the ornamentation of our beds is that we achieve a pleasant combination that allows us to feel comfortable in a space of high privacy, however following some of these guidelines it may be easier to achieve said capacity, cozy, aesthetic and above all decorative things.