Surely There are storage furniture in your house without which you could not spend a day. Some even take a lifetime with you because in addition to practical give personality to your domestic spaces. This post helps you distinguish your DNA and clear up any doubts.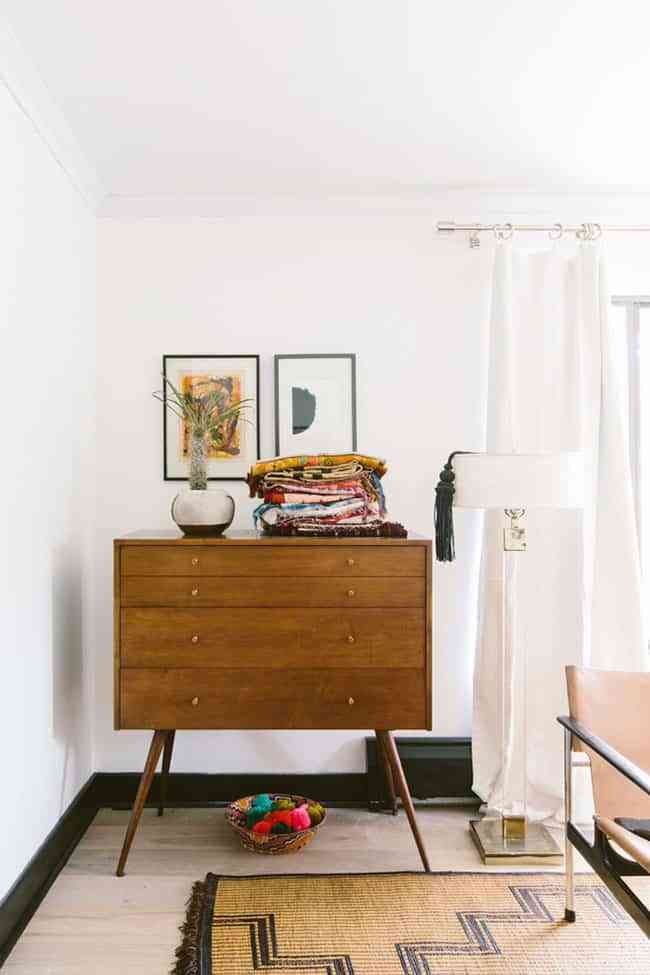 Although all storage furniture have been born to saveThey do it in different ways. In their origin they were designed to occupy areas of the home that have nothing to do each. A mini dictionary can be perfect to be clear what sets them apart from other similar pieces. Know what is its essence, what role they fulfill and make them fit in the place they deserve.
A mini dictionary on storage furniture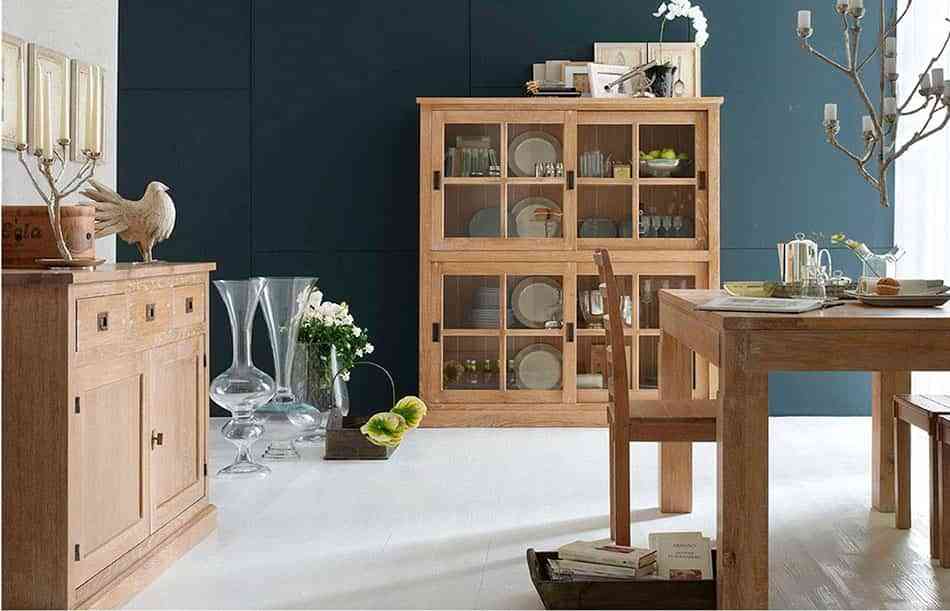 In any house there is a small family of storage furniture. Are essential to maintain order in day to day. They ensure that each item, accessory and item of clothing has an assigned place to be stored. What would we do without the shelves and libraries from the living room, the cabinets and cupboards of the dining rooms and the dressers and dressers present in more than one bedroom.
It is quite normal to call these pieces one way or another, but there are nuances that differentiate them. Sometimes they are very remarkable and at other times they are minimal. This is what happens with bookstores or shelves that preside most of the salons of the current homes, have the decorative style they have. At first glance this couple of storage furniture is identical, but it is not entirely true. The definition of a more academic library defines it as a furniture with shelves to store books. While that of a bookshelf speaks of a piece composed by shelves or shelves where it is possible to save everything. From paintings, to boxes, movies and collectibles.
Small nuances that change everything
Thus, the use that we are going to give to these practical storage furniture will make the essential difference to name them properly. We will know if the piece that presides over our room is one hundred percent a bookstore because it only keeps books. Or rather a shelf that is growing as they do the storage needs of the family, with a lot of life in this room of the house. A Perfect container to accommodate all kinds of objects regardless of its type and origin.
Now, the shape of one piece of furniture and another can not have too much to see because of other key details. For example, a bookstore lends itself to being tailor-made: the quintessential choice for monetize structural elements or a wall. And the most modern designs can include sliding metal doors in different colors. For their part, the shelves have a more flexible concept, usually through modular proposals that allows us to think about them in multiple ways.
Essential in the kitchen and in the dining room
En the kitchens and dining rooms Today it is difficult to conceive their decoration without very specific storage furniture, as they are the cupboards and cupboards. They are pieces that emanate charm inspired by those of all the life, or like reinvented designs to the thread of the new tendencies. But there is not always a clear line between the two. Really, why are they different?
Initially the dressers they are low furniture, do not usually exceed the meter, provided with drawers and doors to keep inside everything necessary to dress a table. That is, from tableware and cutlery, to collections of ceramic tableware, etc. They lived a golden age in the 60 and 70 years and have returned strongly to interior decoration current as pieces of Scandinavian design or contemporary style. In oak, melamine or lacquered wood, they are no longer the exclusive territory of kitchens and dining rooms, where they are still very useful. Now they also fit in open domestic spaces organized with different zones, as elements that divide visually without losing their main function.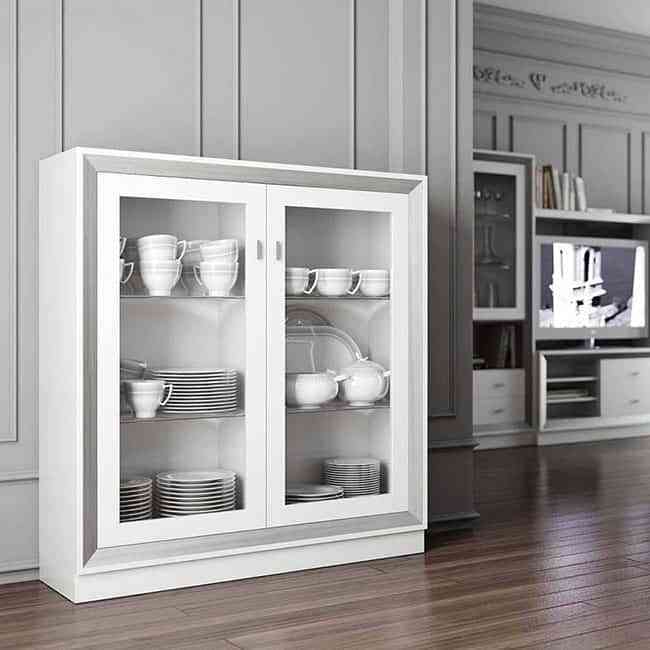 The cupboards nor have they lost decorative effect in today's homes. But these storage furniture yes they have a more limited space. Its academic definition refers to them as high furniture with doors and shelves inside, with a great capacity to store and usually embedded. Given all these characteristics, it is logical that they have occupied a prominent role in the kitchen equipment, traditional and modern. And this ideal location marks the distance with respect to the sideboards. If there is a predetermined place for the cupboards is it.
In the bedroom and the living room ... always faithful companions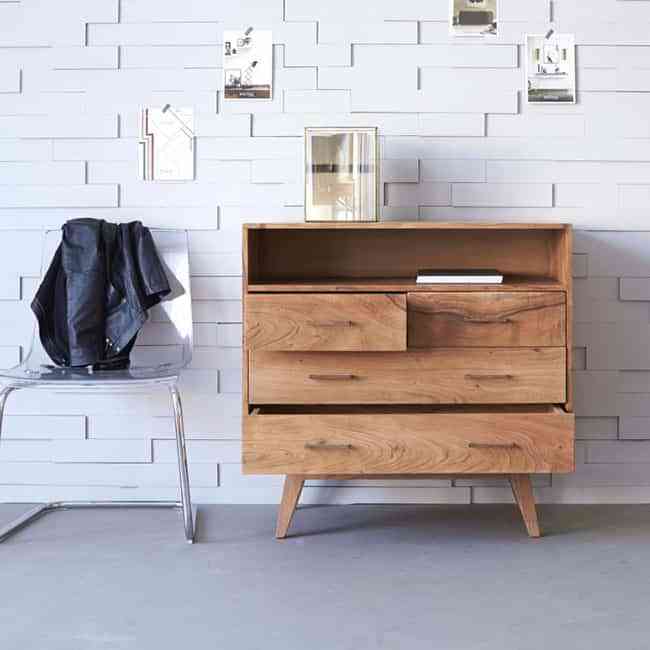 Within the universe of storage furniture is impossible to overlook the showcases and the dressers. Two other pieces that never fail us when it comes to storing objects and fabrics with special care. For something they usually occupy a privileged location. The first in a corner of the room, in our office or reading studio. And the second in a preferred area of ​​the bedroom.
There is usually no doubt about its location. But are we clear about what peculiarities they offer? The showcases were born to exhibit the most special of a domestic interior. And that can mean small objects of great sentimental value, old collections, etc. Its definition is very precise: it is a glass furniture to show off what is on its shelves and at the same time keep it protected. If it does not meet these characteristics, it will also be a valid piece to keep, but not a showcase. Today they are a claim for interior designers and decoration professionals for the elegance that they leave in space.
If you want to the comfortable, they are storage furniture that they never go out of style. Any decorative style has been able to adapt it to its aesthetic guidelines and hence the variety of versions that it is possible to shuffle. In addition, its explanation solves any unknown regarding function and favorite stays: bedrooms, rest areas or dressing rooms. Designed with several front drawers to place seasonal clothing and have it on hand, they make this seventeenth-century French piece a different proposal from the rest. From now on you will surely look at this furniture in another way.
.
And you?