Did you like the suggestion to do paper flowers? I know yes! and now I'm going to show you a tutorial on images about how to make felt flowers to decorate your home. Fantastic and large flowers to add to a cushion cover, a curtain for the window, a bag for the girl. These flowers are useful for so many things that you will love to decorate your home with crafts with felt.
Felt is one of the most versatile elements, is used in a huge amount of crafts and you can take it to make flowers to decorate. In the color you want, very vibrant or with soft tones, in a single color or combining two or more colors. Put your creativity to work with this great idea to give a colorful touch to any corner of the house.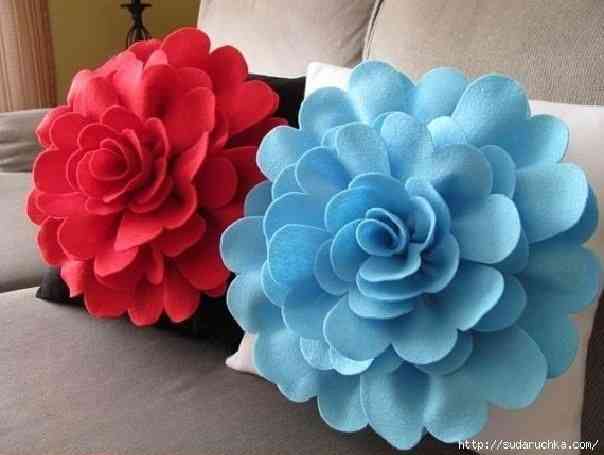 As you can see in the image above, they are beautiful flowers that look very elaborate and it is a very dedicated work that, however, has no difficulty and you can do them at home with a little free time and with what you need as you go seeing in this sequence of images that we show you.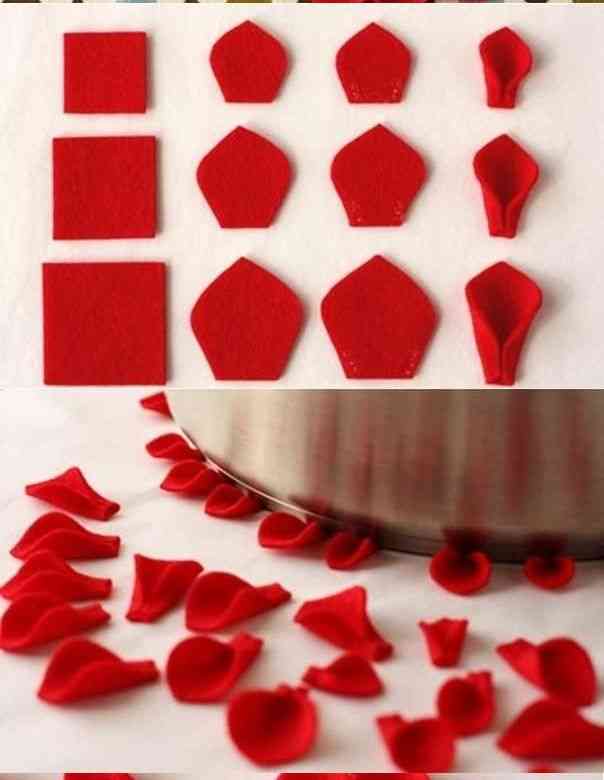 You have to cut the felt in three sizes ranging from small to large to form the petals of these beautiful felt flowers. Then you have to paste the bottom of them in the way you see in the image above. Or sew with transparent thread, taking care not to notice the seam.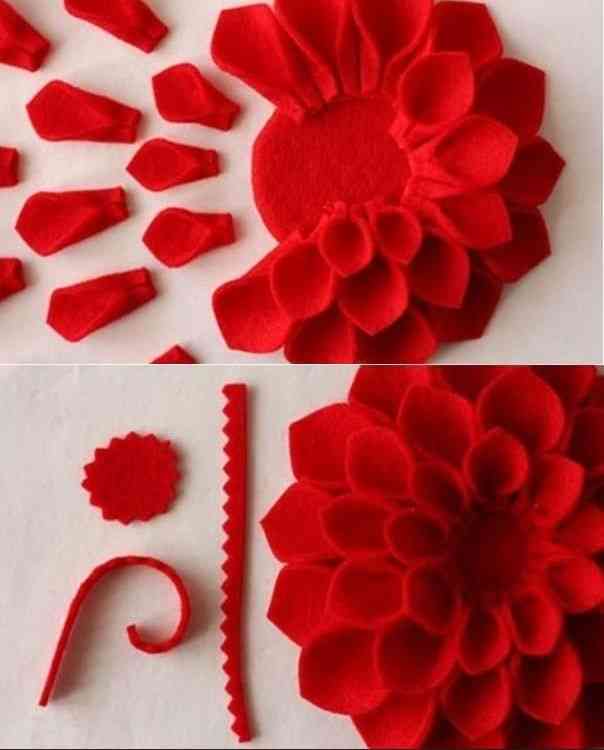 Then you must go uniting the petals to give the flower shape as seen in the previous image, to get a nice and large flower felt. As you can see in the images, you can make the petals in a pointed shape or in the shape of a heart. Depending on which you choose, the flower will look more or less like a specific type of flower.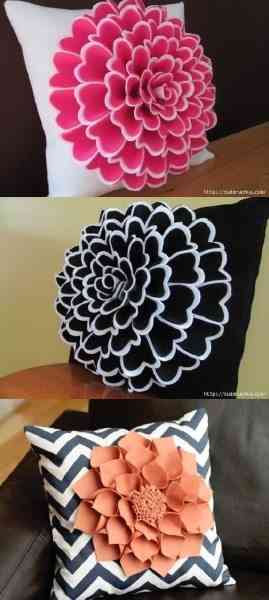 As you can see in this image with three cushion covers, the result is colorful and adorable flowers for your home. So start planning this new project.
We have found this manual in the Russian blog sudaruchka.com that we recommend if you do not have much fear of languages, all the ideas that this blogger gives are fantastic!
Cushion with felt flower
Another tutorial that we found very similar but in English, is that of Cluckclucksew.com. In this case, the petals are made of felt circles, sewn together. And it's beautiful!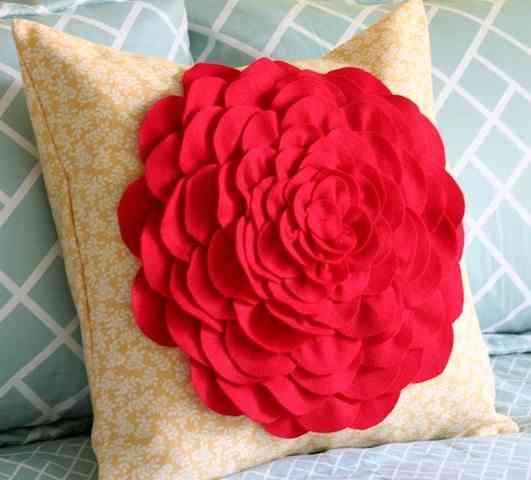 Moreover, if you have any questions and prefer the video tutorials, here we leave some to make this type of giant felt flowers to decorate cushions:
We hope you like it and put it into practice. It is really easy and beautiful!