Wood is a very precious material in construction because of its qualities. The floors composed of it are much warmer, insulating and attractive, especially those of parquet, since it allows interesting designs achieved by the variety in its pieces.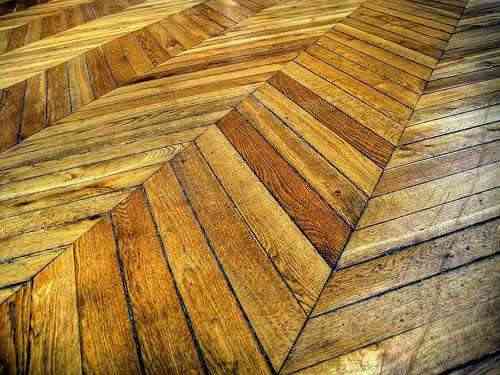 The installation of the parquet requires a laborious but accessible technique that we can carry out with great patience, but that can save us a figure when it comes to changing our soil.
To make a parquet installation it would be important to use the one that comes in prefabricated panels, because these come prepared, sanded and varnished, saving us errors and time when placing them. To carry out this activity we will need a toothed tail spreader, a specific adhesive for parquet and parquet moldings.
Before proceeding, we must check if the counter is concrete, that there is no moisture and that it is completely horizontal.
Because the wood undergoes physical changes among others due to weather conditions, it is necessary to acclimate the panels leaving them at least 48 hours in the place where they will be located.
Before placing the parquet we would have to place a layer of insulation on the counter-floor, in this way we will protect the parquet from capillary moisture. The insulation is always placed perpendicular to the parquet slats, thus increasing its anti-slip efficiency.
We establish the center of the room by tracing the diagonals. From the center we apply the adhesive with the toothed spacer, from the center outwards. Simultaneously we are placing the panels on the adhesive, pressing well.
To level the panels we will use a long ruler. If necessary, we will hammer and taco the panels to equalize them without damaging them.
Next to the walls we must leave a centimeter of separation to act as expansion joint. We will embellish this separation by hiding it with a molding.
The parquet allows us the realization of designs according to the type of wood and parquet that we have chosen.