There are who they like the classic or what is fashionable... there are those who like an ethnic decoration or perhaps a rustic one ... but there are those whothey like everything!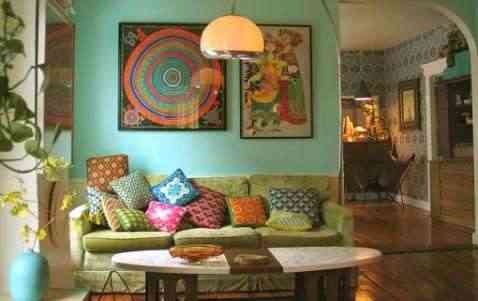 In this first section I would like to show you how you can mix trends, without suffering in the attempt.
If you are someone who you do not know why style What better than a stay where all trends prevail? For this you only need to "follow" or take notes of a series of rules or better said suggestions.
So that the different styles harmonize, properly, in a room and not seem a series of stores of personal desires we have to integrate well all the trends ... how?
The first thing is to choose a neutral background, when all the furniture and its textures are pieces of provenance and varied styles Ideally, the walls do not rivale with the whole. That is why we have to subtract color and magnetism.
It's here when we would have to select neutral and clear colors. A good example are cream, bone, sand, gray or white walls. These colors they will not diminish the space where the different tendencies dialogue.
For the roof We will also use a light tone like ivory or white ... these colors are chosen as protagonists since they are able to combine with the mixture made in the room.
These simple rules, I repeat, we will use when in the set of furniture that we want to establish, for our stay, be from different backgrounds and the protagonists are the colors.
Creating your own style is a difficult task; a real challenge