On many occasions we talk about the restoration of old furniture, objects that we no longer use and articles that have become unusable.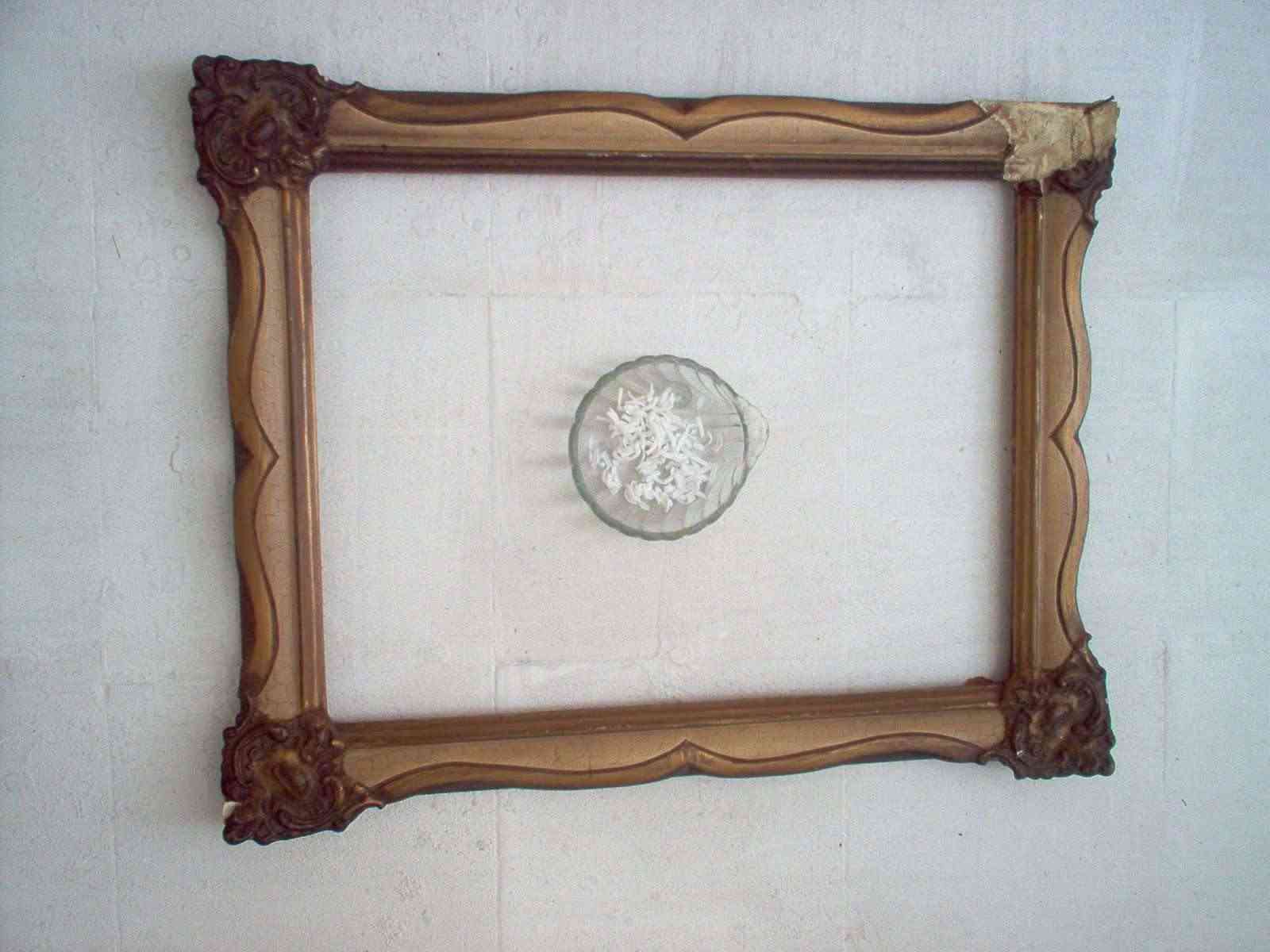 The restoration will help us provide a second life to those objects that have become obsolete and unused. In today's article we will see how to restore a beautiful mirror that is deteriorated, missing a corner.
The first step is to clean the mirror. In this way we will get rid of small impurities and dirt. We will also remove the nails that may be, the glass and clean the area well behind.
We will use ascetic silicone. With this material we will create another mold, identical, from the corner to complete the one that is missing. We cover any corner that is in perfect condition silicone, we add silicone to cover the corner completely as we see in the image.
Well covered, we will smooth the surface with a spatula. We will remove the bubbles that form with small touches with the finger. Finally let it dry well, a few days.
When the silicone has dried, it will be very easy to detach it. Now we must prepare plaster with a little water and we will make a cast. We can also use plaster. We wait for it to dry well and then carefully unmold.
As you can see, the mold has remained identical to the missing corner. Now we will sand with care and remove the small imperfections. Then we will stick with a carpenter's tail, in the corner piece that we need.
Finally, once the corner is glued, we fill the edges with dross and we give a few small brushstrokes of water and enduido so that the texture is optimal.
Once restored we can hang it. In this image we see how it has been decided to give a pair of white paint hands and, once dry, a Pop Art image has been placed. If you want to get one from one of your photos, you can always stop by PortokaliFoto.com,