Enjoy a decoration with your own voice It may be one of our purposes for next year. What is it, what are we talking about? Of proposals that are not for everyone. Of ideas that are not current and colors and aesthetics that speak another language. Definitely, to make environments real domestic very our that move away from the globality of the current world. Keep reading and you will see.
The famous Swedish decoration brand Ikea has launched a limited edition collection that promotes creativity and the ability to think without the influence of others. This creed has resulted in a family of furniture and accessories nothing ordinary. Their designs, materials and colors They pose a bold way of dressing the environments. A decoration with its own voice of the most inspiring to sign up if we want to try new formulas.
A decoration with its own independent voice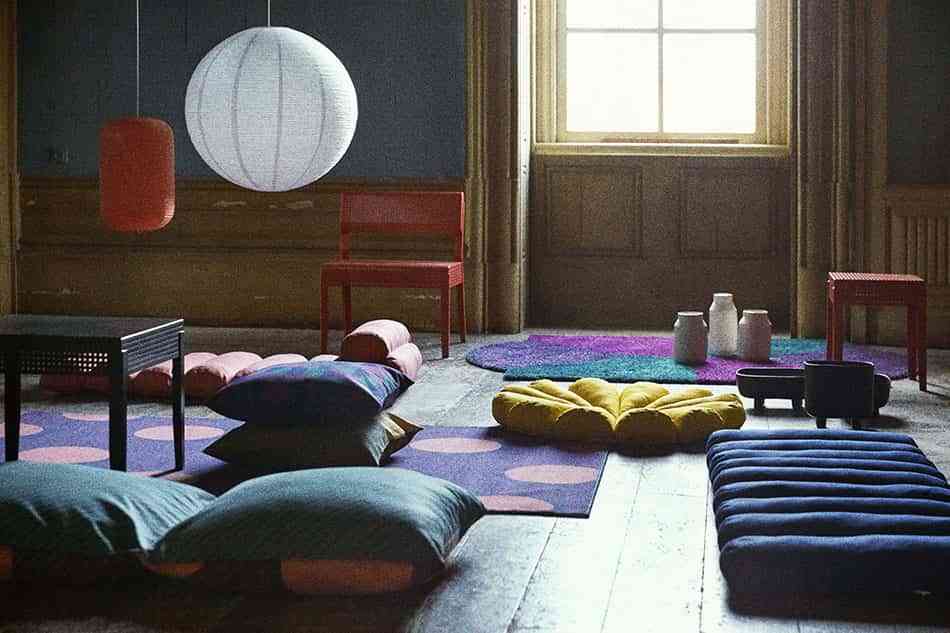 The main maxim of this collection, Självständig, is to demonstrate that domestic furniture and accessories can free us from the conventions of the home. Y the DIY movement, the consolidated do it yourself, It has been a great source of inspiration to shape each of the pieces and objects. Without losing sight of this concept, all kinds of elements created so that we can make them ours. With a point of rebellion. That is what it is to enjoy a decoration with its own independent voice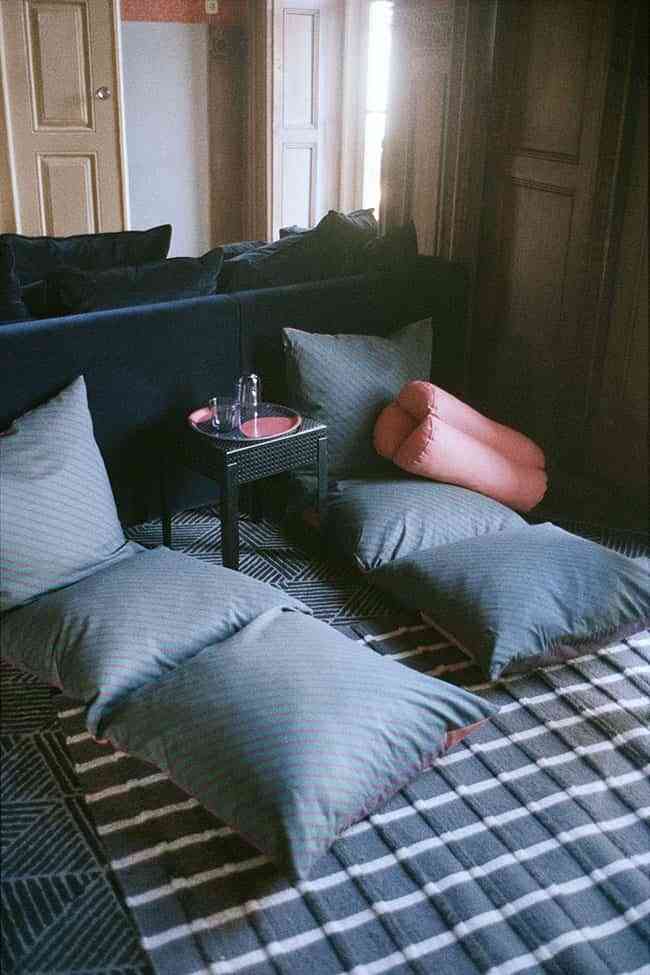 The result is a family of furniture with an aesthetic obviously striking, with daring patterns and tones that send a clear message. A decoration with its own voice allows explore new expressions, modify y play build otherwise our domestic spaces. Hence, the collection has jumping designs todas the conventional rules and that is precisely where its great attraction lies. For example, your carpeting modular are designed to dress the floors of the house in another way. Nothing to see what we can imagine. And its customizable furniture legs pose a personal way to regenerate your style and thus differentiate yourself from the rest. These are proposals that make it easy to create a decoration with your own voice.
Rugs that explore new sensations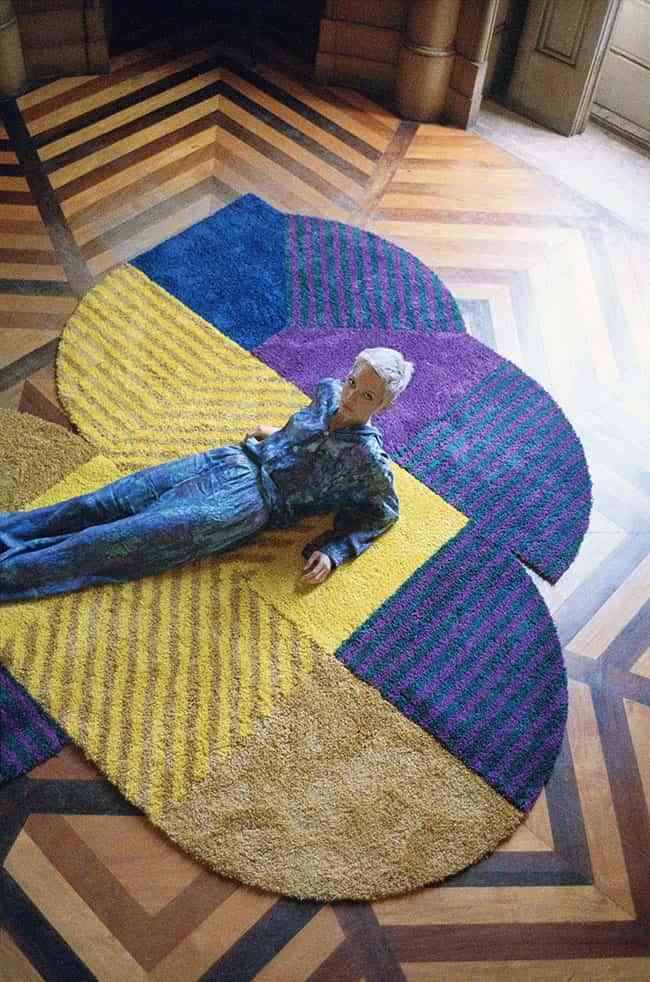 One of the maxims of this limited edition collection is to make us see that a decoration with its own voice transcends the limits of what is known. Hence the birth of a series of carpets that propose new ways to personalize the stays not only with its functional approaches. They have also been conceived to make us feel authors of their designs, since we decided which pieces to mix and match.
Its pieces cut into geometric shapes and fixed to each other by velcro. An original and totally new solution for the Swedish brand, which gives rise to combine colors and patterns. To compose designs with unusual silhouettes that will catch all the visual attention in a large room. Or more uniform and simple carpets to integrate in rooms where we do not want to make important changes, but create a bold decoration. They have come to give life and expression to the wooden floors of house as shocking multicolored compositions. An artistic touch at our feet.
Cushions that are something else
I will replay the paper and the established uses of many elements that surround us in our day to day. That is to bet on a decoration with its own voice, in attribute other functions and discover that the challenge works. For example with one of the essential textile accessories in any very lived home: cushions and pillows. Why think of them exclusively when we sit on our couches or on chairs? This collection proposes Take a step forward and take them out of their usual context. It challenges us and poses alternative uses that surely have a lot to do with our lifestyle.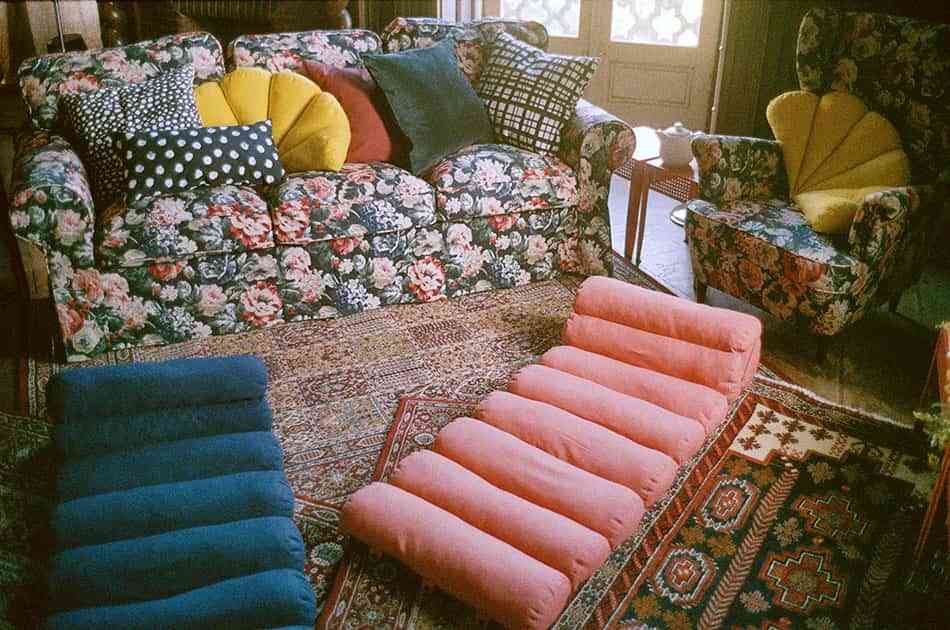 Apart from their daring tonalities, and without a doubt the yellow solar it is, also its conical shape is a challenge to dare to use these seats breaking rules. And of course start enjoying them on other domestic surfaces. Attention also to your salmon color mats. In addition to comfortable, they are a tempting option to consider a rest at different floors. And above all, ideal because they give us freedom and allow us move around the house with them. To improvise a meeting with friends, organize a game for the children in their room, or listen to our favorite song about them. A decoration with our own voice and to our measure.
The conquest of the movement hacking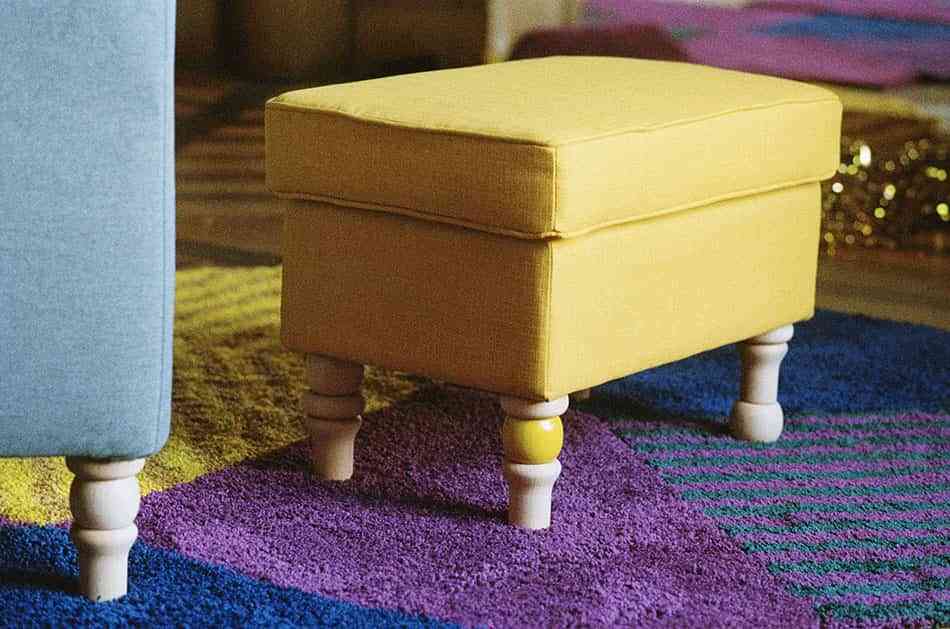 Talking about a decoration with its own voice also gives rise to thinking about the movement hacking, another of the pillars of this limited collection of the Swedish firm. That is, the way differentiate a piece of furniture functional and Design that many of us can have at home. A masterful touch to make ours and get out of the decorative uniformity. With this idea you have to understand the pins of said collection: pieces that allow to transform the appearance of our furniture to stand out the rest. They are made of beech and they are presented without finishing because they are open to our creativity. We can paint them, leave them shorter, longer, in short, configure them as we want.
They will give us the freedom to play with some home furniture, give them another aesthetic opportunity and then contemplate that they actually look like others. Without going any further, a armchair in a corner of reading or some bored puffs are perfect candidates to try them. Hand in hand with this collection is a fantastic way to start shaping a decoration with your own voice. Tell him everything about us.
Photos: Ikea
You sign up?