You already know my weakness for recycling reuse and the low cost projects ... Lost among who knows how many inspiring websites I found with this idea what I want to share with you
What are you doing with the popcorn box when you leave the cinema? ...
From now on think twice before throwing that box because if you take it home and you devote a little time and creativity can become this: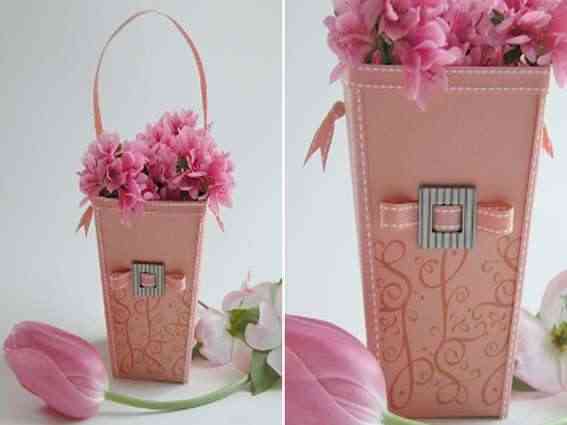 Incredible true?.
Yes, that simple box in which popcorn serves us can become a support lovely so that your flowers look even more beautiful.
Then I tell you the materials and I detail the steps to get it:
Materials:
Corn popcorn box
Paper to decorate the box
Tape
An old buckle
White glue
Brush
Steps to follow:
In turn the box on the paper and mark on it the folds
Cut out the remaining paper
Cover the paper with glue and stick it in the box
Once dry stick the tape on the edges of the box
Pass a piece of ribbon through the buckle as a loop and then paste it into the box
If you wish, stick a piece of ribbon as a handle
It seems to me an ideal project to place in any corner: in the hall, in the room, in the kitchen, in the dining room, in the living room ... Although, it occurs to me that it can also be a most original gift, Is a birthday coming? Do you never know what to give to your mother on Mother's Day? Well, you already have an idea.
Do you dare to transform your boxes of corn popcorn ?.