Just a few days ago we showed you how to make a curtain with circles to separate two rooms or environments and now we recover that idea but to create an original lampshade. The technique is different from the previous one but the effect is very similar.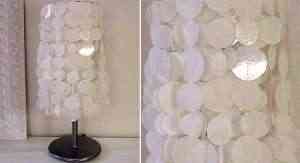 The materials They are necessary:
- Rice paper or light paper
- transparent adhesive paper or paper contact
- large circle drilling machine
- sewing machine
- lamp foot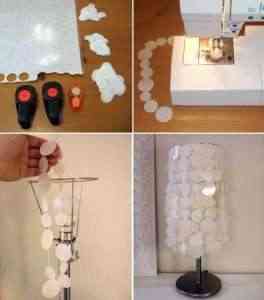 Process:
The first thing we should do is paste the contact paper or adhesive paper in front and behind the rice paper. Once this is done we can cut all the circles, in one size or in several. The larger they are the smaller the number of circles we need, and vice versa.
When we have them ready we must sew them forming chains of the same length. We must take into account when measuring the length that should be double the height of the lamp or a little less. Once all the chains are ready, you just need to place them folded in half so that they have two layers and the effect is more dense.
Via: Crafts