Today Decoration 2.0 we give you some tips to clean with vinegar. This is a great cleaner for different areas of our home ... despite the smell, because it just evaporates.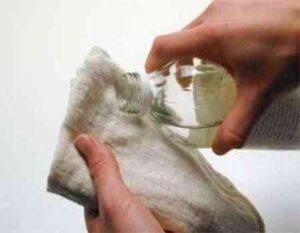 If you want to use it in the bathroom to remove the smell of the toilet, it is best to pour three cups of vinegar and let it sit for 30 minutes. After rinsing with plenty of water and do the same in the bathtub.
To apply on the screen or curtain of the bathtub we will pour a little vinegar into a cloth and we will make some passes. This will eliminate the fungi. In a while rinse with water. The rust stains are removed the same.
In the kitchen we can use it in the dishwasher every six months. To do this, just apply a cup of vinegar to the empty machine and do a wash. If we have grill or grill in the house we can wash it with an aluminum foil and vinegar.
Finally in the windows and mirrors will be a perfect idea. We can dilute two tablespoons in one part of water. We apply this mixture with newspapers and clean the windows and mirrors. It also works lemon juice.