Restoring the old furniture that you have stored in some forgotten corner of the house is not as difficult as it seems. With a few simple steps you can also do it. To prove it, you just have to follow this example and apply it to your furniture.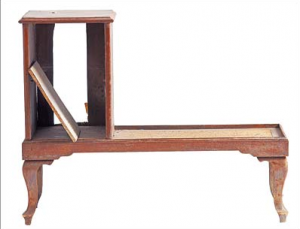 We need:
- Water color enamel white and metallic
- DM board
- Sealer
- Steel cotton
- Brush
First we extend the sealer, and once it is dry we give a layer of white enamel. Let it dry and then apply a coat of metallic paint, very diluted, following the wood streaks. When dry, we sand with steel wool.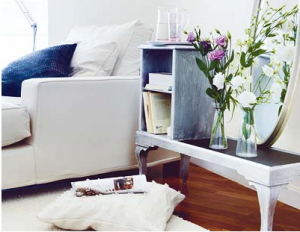 We give a coat of metallic enamel with a brush, let it dry and apply a second coat. When the paint is dry, fix the iron to the surface of the furniture with a special contact glue for wood and ready. We already have a new table.
In this case the white and metallic enamel has been used so that the table fits with the decoration, but you can also use another enamel that fits your decoration.
Via: My house