If the receiver of your house is your letter of introduction to the visitor, it is logical that you want to make an effort to have it always ready. Create a cozy, warm and pleasant atmosphere in this space, go through get it organized and have a spark. The consoles are the furniture you are looking for to achieve it. You just have to know how to choose the one that suits your style. Here are some keys to help you.
No matter how small the entrance of your house, it is necessary that you decorate and organize it in a rational way with the aim of giving it a special charm. Keep in mind that the hall it's the first thing visitors see and that the initial impression is what counts. Thanks to the consoles it will be easy to create style in this important space.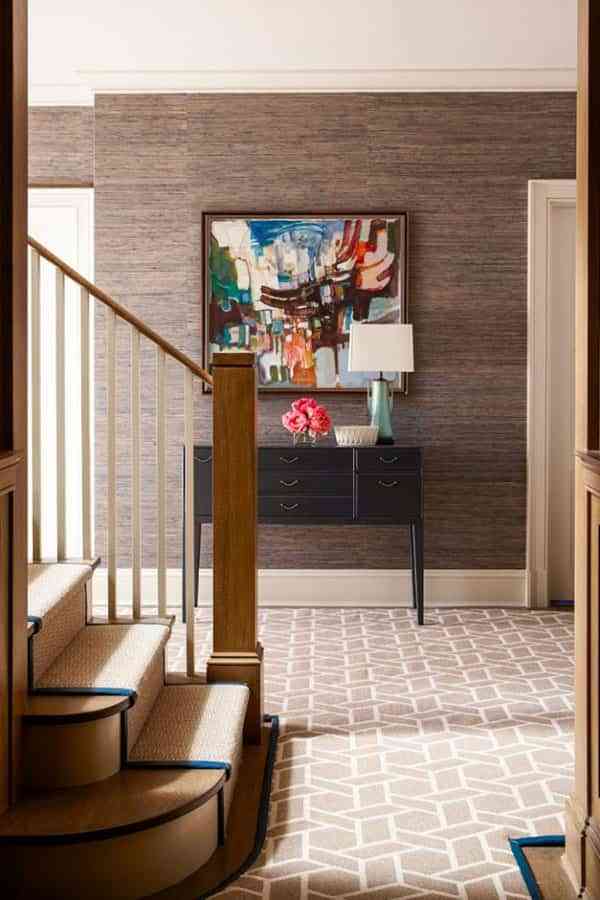 However. It is important to discover what kind of console is the one that suits the space, what style, or what material is best. And there are many circumstances and aspects to assess before deciding on one or the other model. In any case, the variety of consoles What you find in specialized stores is so wide that it will be difficult for you to decide which one is your favorite.
Consoles of straight lines
Simple and without artifice. This is one of the styles of consoles that most succeed in the current interior design scene. Its straight lines adapt to any decorative style that prevails in your hall, and they are always a success.
In addition, they can be very different depending on the material they are made of. Personally, I like those that have iron structure and marble envelope, although golden ones are also great, or those painted in white metal.
With drawers to store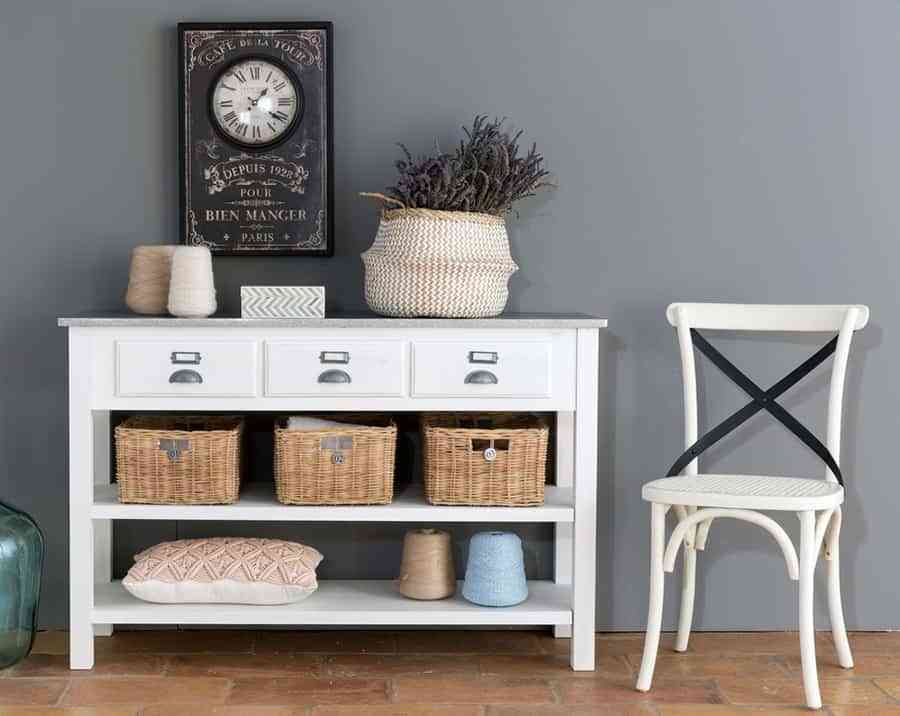 I do not need to tell you how important it can become keep order at home. And in the hall, with more reason still since it is the showcase of your home to the outside.
For that reason, it is not advisable to leave all the things thrown in any way on the console. It is better to opt for a model with drawers in which to hide the great set of various things that are hanging around these corners. The car keys, the catalog you have to look at, the lipstick to give you the last touch before leaving home ...
A console with drawers will come in handy to keep all these objects that are so necessary to have on hand safely.
A classic touch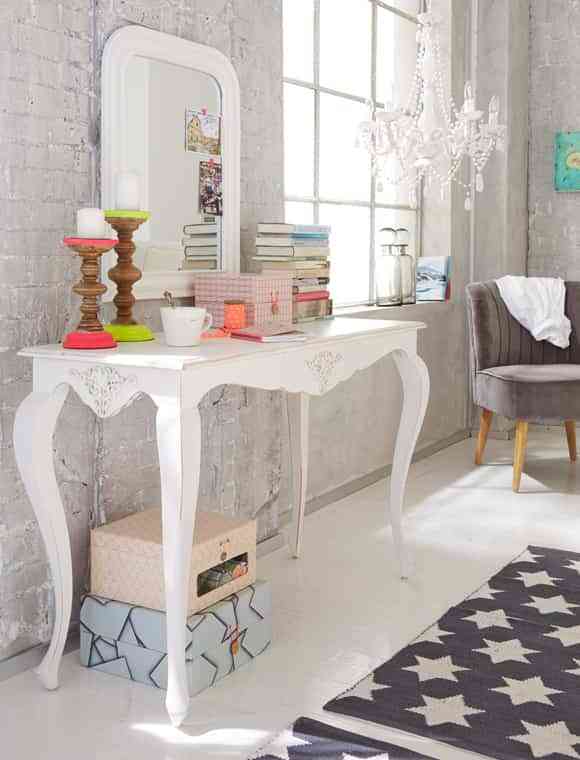 The classic consoles They are perfect if your house is also, and if you want to give the entrance a romantic or traditional air. You will achieve it thanks to its curved lines and its sinuous legs.
A good idea is to choose a wooden model painted in white or in a light color. It will be lighter and more current.
This type of classic consoles are available in many designs and sizes, too for small and narrow receivers.
Industrial style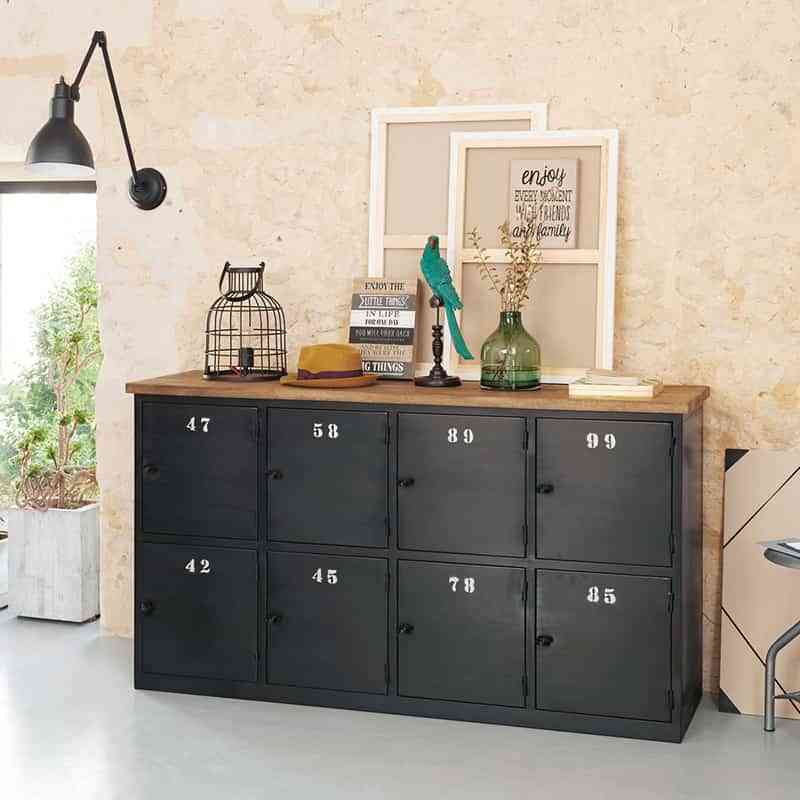 Wood, iron, dark colors and a somewhat rough and special finish are the characteristics that define the industrial air consoles. If this is your favorite style, you can choose one for your receiver. Of course, you will have to accompany it with some other complement that is harmonic, like a lamp of the focus type, for example.
If you have enough space, choose one of those industrial consoles full of beautiful drawers. So, in addition to style, you will gain storage space, that does not hurt in any house, do not you think?
With Nordic flavor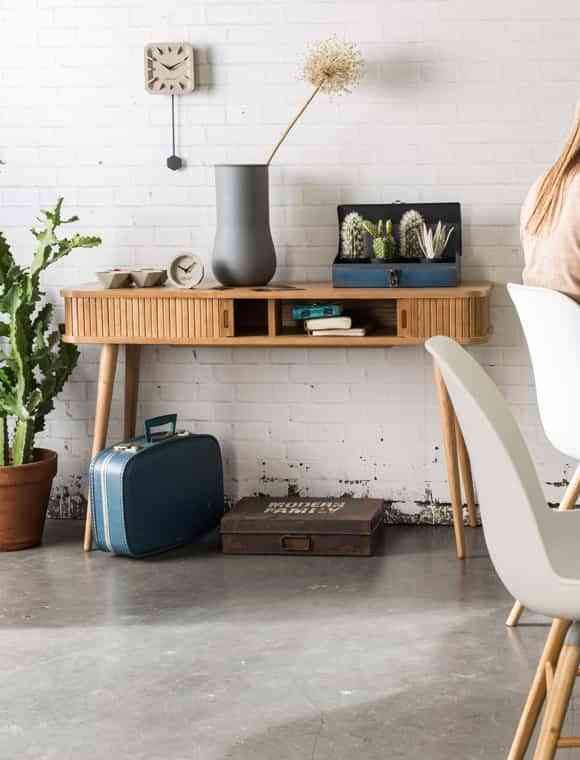 Oblique legs, warm woods and a touch 60 years. So are the Danish air consoles what do you like most today? And while you may not want to spend a fortune buying an authentic Danish console, you're sure to find more than one model inspired by these special pieces of furniture.
Choosing them will be an infallible way to give your receiver more style, and therefore, your home. Do not hesitate!
Ideas to style the console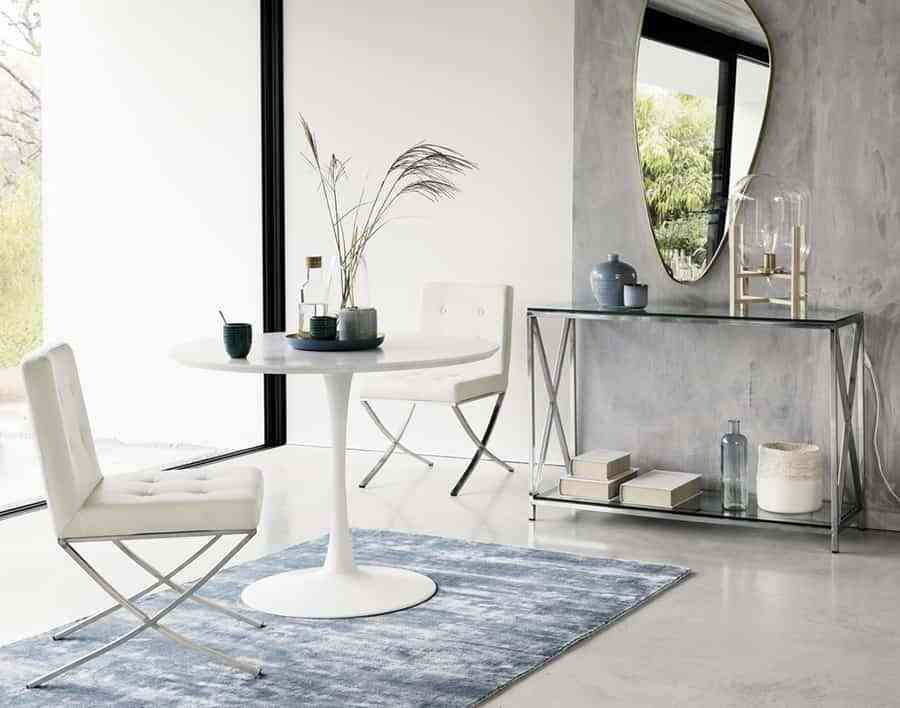 Have you already found your ideal console? Cool! Now a new question arises for us. What can we put in it to make the whole look attractive and special? We tell you what to choose and how to arrange things to hit.
The first thing you have to think about is the things that you really like and that you want to show others You can put that photo that you love and that you do not care that everyone sees. Or those objects that have an original, special and beautiful air for you.
When choosing the ornaments and objects for the consoles we can choose different compositions. The first consists of choose similar objects and organize them in groups without following a defined scheme. The key is to put things of similar colors, so that no mismatch, and not cram the console.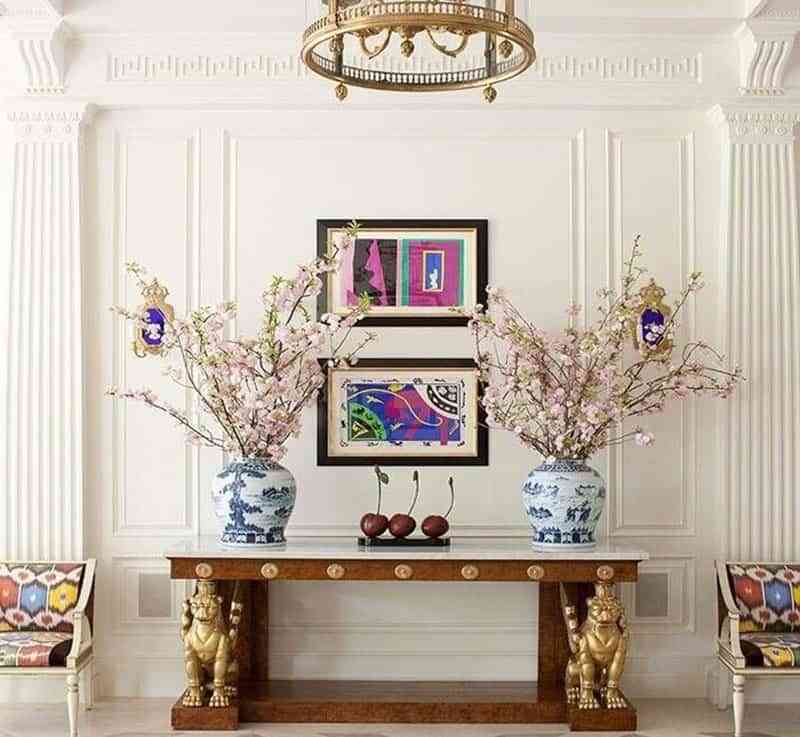 You can also opt for a symmetrical composition, when it comes to decorating the consoles. You do not have to put two identical lamps, one at each end, but balance the size and height of both objects. Or put a large piece in the center and two smaller similar objects, one on each side.
Finally, there is the option of an asymmetric arrangement of the objects, placing a large piece on one end and a box or other smaller object on the other.