If you have missed this summer in your garden the shade that it provides a good wooden pergola, It is time to remedy. Build it now, without hurry but without leaving it for later, and you will have it ready by next spring.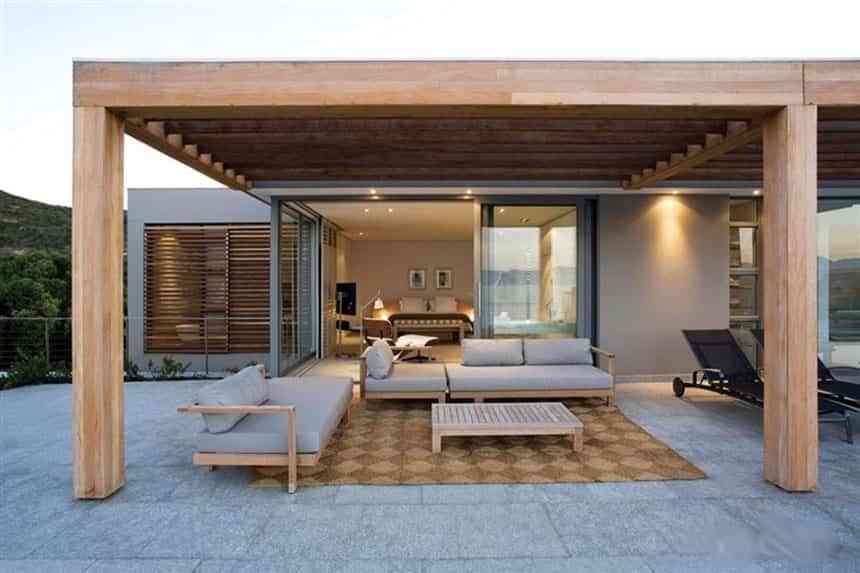 Autumn is an ideal time for make renovations at home. We come from summer and we have clear what we want, what we liked and what we did not. Surely you have surprised yourself thinking: next season I change the outdoor furniture; or for next year I want a salt chlorination pool. Or you may have realized that you need a wooden pergola. Well, it's time to get down to work.
If you start planning your new pergola now, you will surely have it ready in a short time. You will even have the opportunity to give the wood the proper finish, and to see how it behaves in the inclemency of winter.
An independent or semi-detached wooden pergola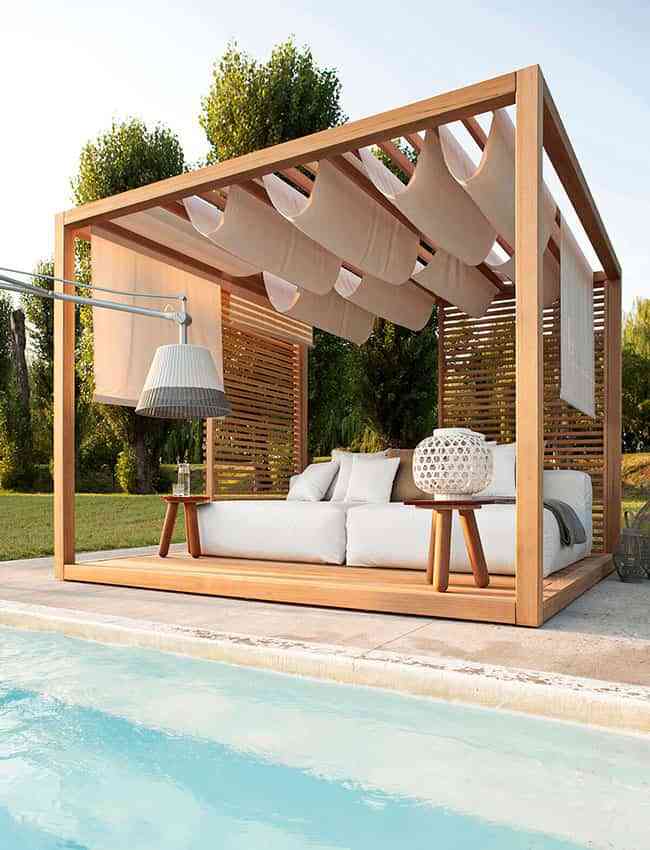 It will be one of the first decisions you will have to make, although it will be partly determined for the space that you have. If your garden is large and you have the perfect location to put it independent, do not think about it.
The independent wooden pergolas have, at least, four posts or support points that support it. Below is created a different space, cool and shaded. It can be a gazebo, a meeting place or a dining area. Or you can also pose as a covered place in which to park the car, if that is what you need.
If you do not have much space or you intend to create a porch, then yours is a pergola attached to the facade of the house (can be the main one or any other). This type of pergolas have, at least, two poles or points of support, in addition to those of the façade.
Custom-made or with standard parts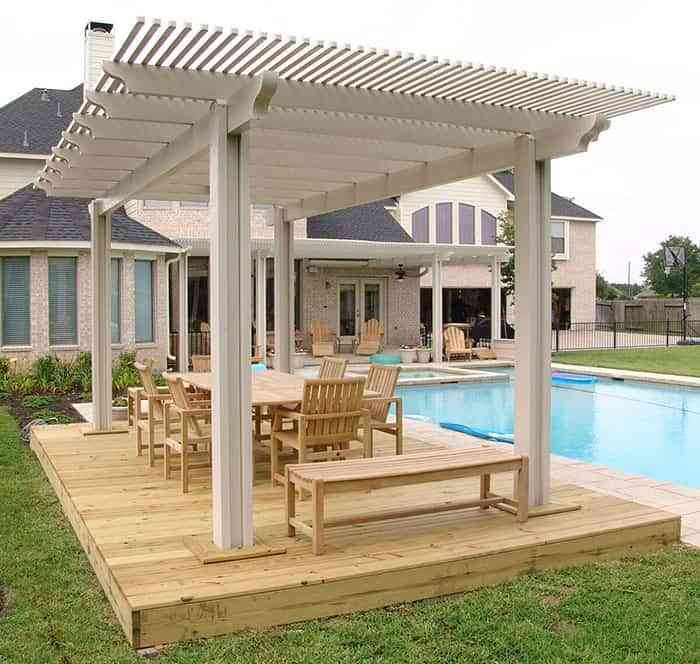 There are several ways to build a wooden pergola. Can order the pieces to measure, from the posts to the beams and crossbeams, passing through the roof. Or you can also Acquire standard parts already manufactured that you will find in DIY centers. This second alternative is much cheaper.
The usual measurements are 3 x 3 or 4 x 4 m. If you need your pergola to be bigger you can always go adding pieces to make it twice as big. In addition to the wooden pieces, you will also need the metallic pieces of union, the anchors to fix it to the ground, etc.
It is important to keep in mind that you must fix the wooden pergola to the ground in a very conscientious manner. You will have to put it on a smooth surface, well leveled, stable and very firm. In addition, the posts must be buried in the ground and fixed with cement. And if you want to put it on the lawn, you can choose to build a wooden platform on which to place the pergola, as you can see in the image.
Solid or laminated?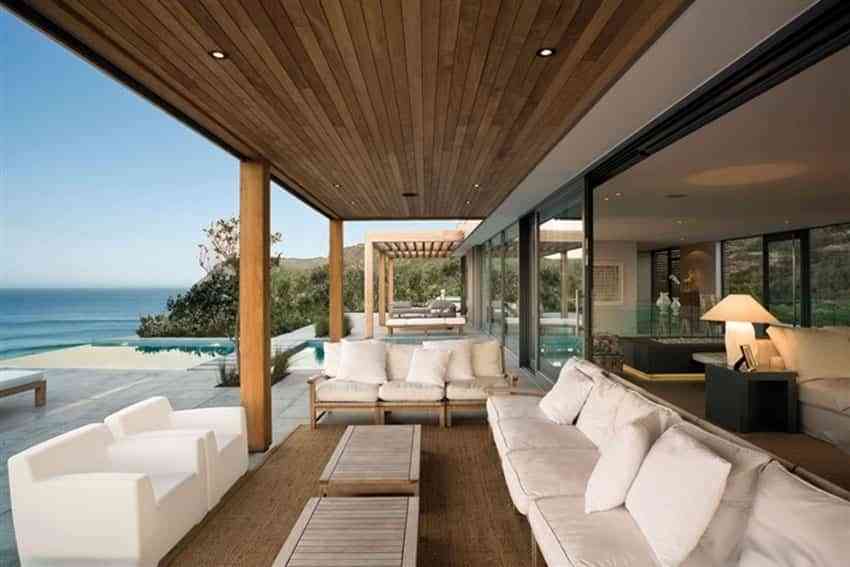 More than the wood you use to build your pergola, what matters is that is well treated to withstand weather agents and aggressions that can deteriorate. In any case, you can choose between pergolas made of solid wood, usually pine or spruce, or of laminated wood.
The latter are manufactured with several sections of heat-sealed wood, and are the most resistant. In fact, if your wooden pergola is large, it is advisable to use laminated wood to build it.
Choose the roof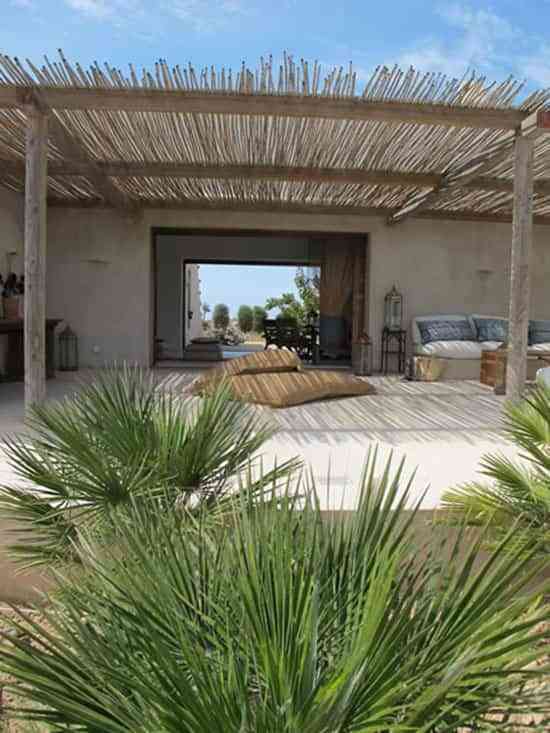 There are different options for Choose a roof for the pergola. To begin with, if you live in a very rainy area, it is best to provide the structure a wooden roof (properly waterproofed), of a polycarbonate roof to an acrylic fabric awning, prepared to withstand the sun and rain.
If you do not need such high protection against rain, the roof of your pergola can be a polyester awning, It does not protect you from the rain but from the sun. The awnings have the advantage of being able to be picked up if you wish.
Another interesting option is that of put a hurdle, It provides a very decorative air although it has the disadvantage that it deteriorates easily. As for the sides, you can leave them open, or close them with blinds, curtains, mosquito nets, etc.
Do not forget the maintenance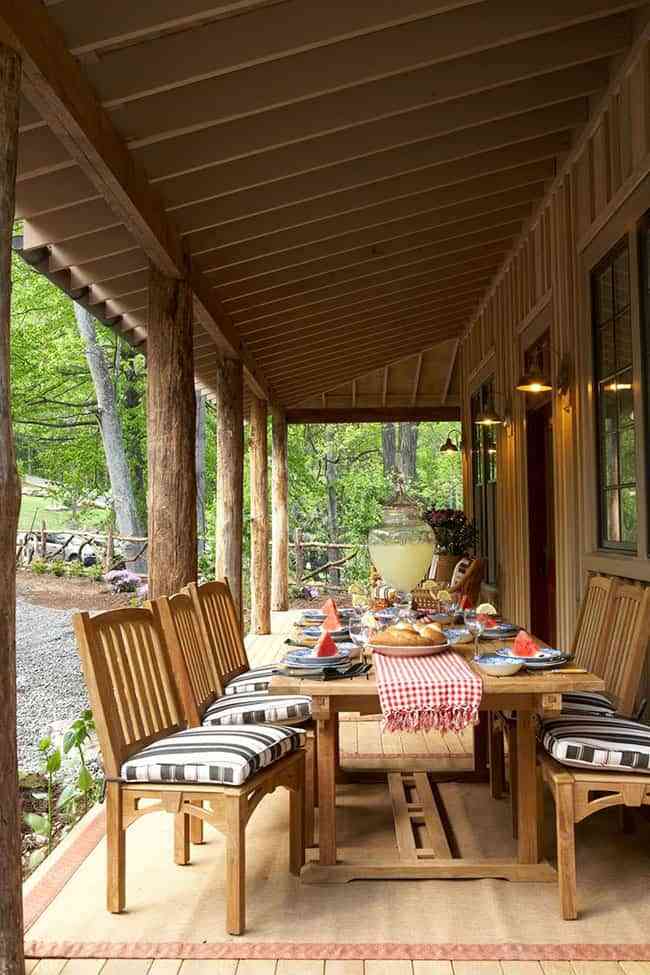 One of the most important things, if you have set out to build a wooden pergola, is that you have to treat it in a convenient way so that it can stand out in the open. There is no other way to have the wood outdoors.
The pergolas made of solid wood usually have a specific treatment to withstand the conditions of the outside, and also so that they do not attack fungi or insects.
Be of the wood that is, you will have to do a good maintenance to your pergola applying a suitable product at least once a year. This will keep it in perfect condition throughout the winter, so you can enjoy it to the fullest as soon as the first warm days of spring arrive.