If you have always liked the decoration of country houses, the handmade furniture and the natural environments, then the rustic contemporary is your style. Let it enter your home, in small or large doses, and enjoy it.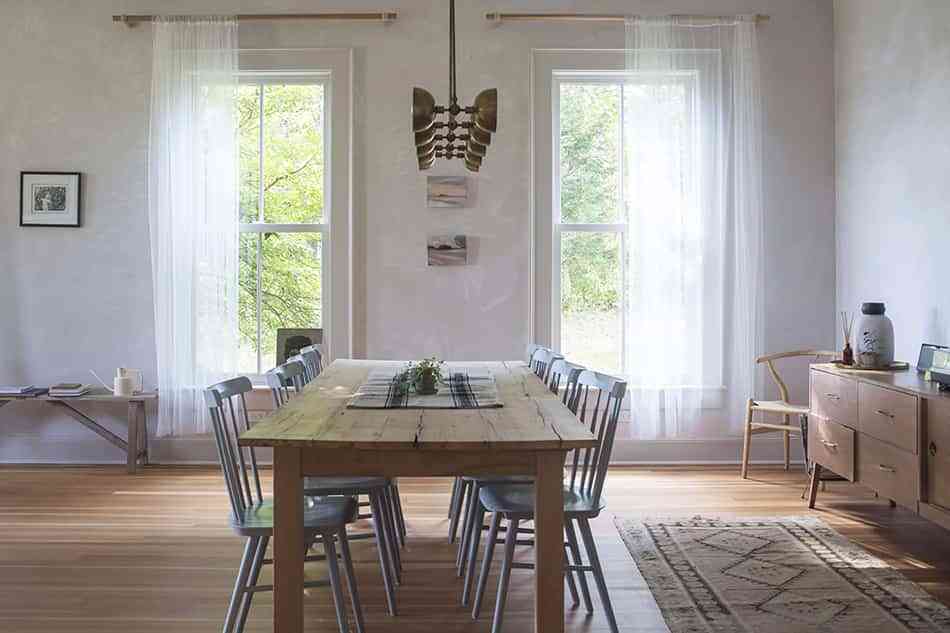 Your flat in the city center may not seem like the best scenario to adopt a country interior design. But nevertheless, If you live in a rural area or are lucky enough to have a village house, You will love decorating it with a contemporary rustic look. We give you the keys to get it right.
While it is true that the rustic style of decoration has accompanied us for decades, it is also true that it is constantly renewed to adapt to the times. To the tastes that succeed today.
In this sense, we tell you the secrets of the contemporary rustic, a country style that is not outdated at all.
Define the style: the keys of the contemporary rustic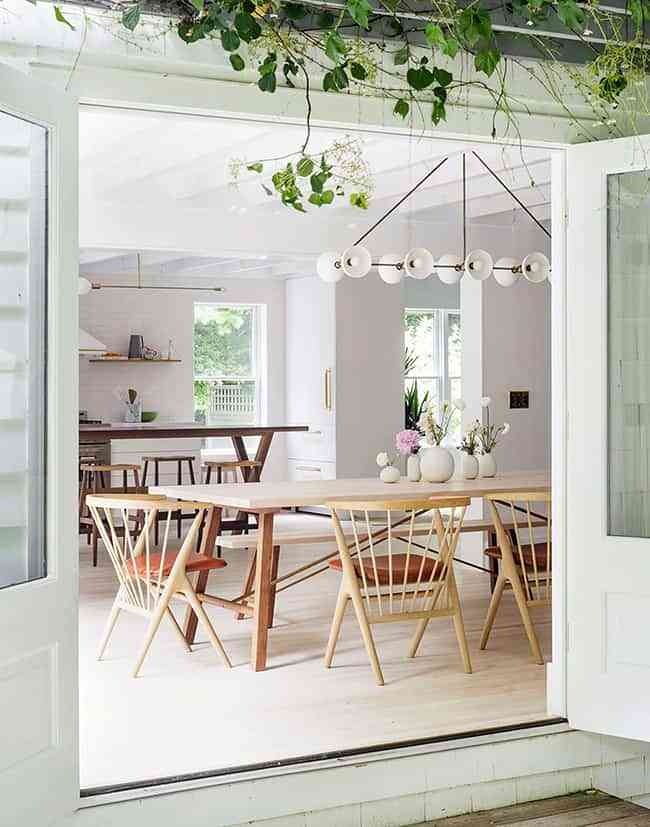 If we try to explain what is the essence of this contemporary and contemporary style, We must say that it is based on the use of elements of rustic style, but with touches of modern inspiration.
The artisanal aspect of surfaces, furniture and other elements It is a constant in this type of environment. In addition, the finishes are usually humble and imperfect, somewhat irregular. In fact, it flees from perfection, from smooth and unmarked surfaces.
The result of this concept of understanding the decoration are cozy spaces, very warm and comfortable. The difference imposed by the rustic contemporary on more classic and antique camper styles, are certain refined touches and not so camperos. They will be the contrast note that animates interior design.
Surfaces, floors and walls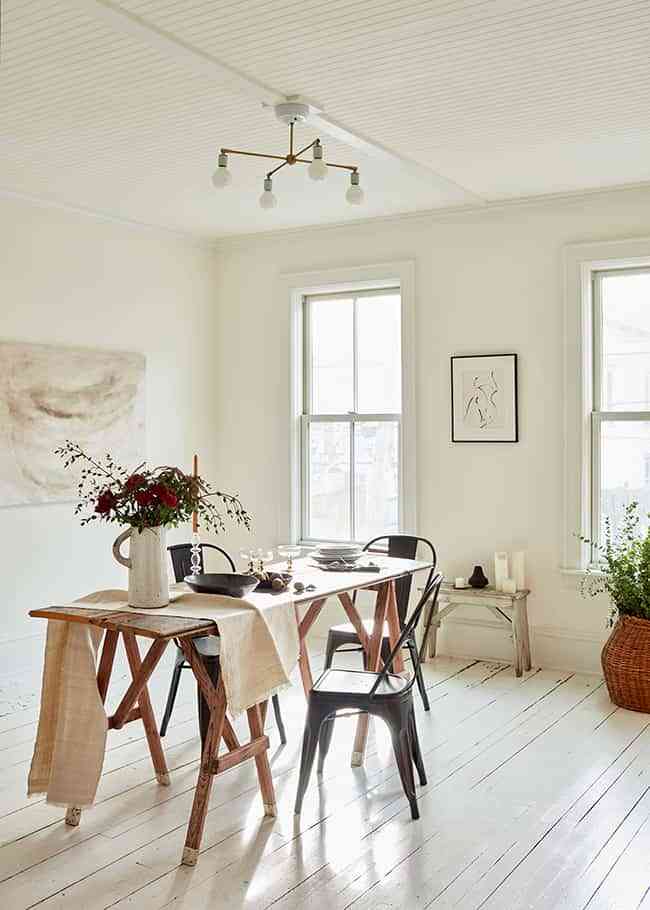 As I explained before, one of the keys to contemporary rustic style is the simplicity of the surfaces in every way. There are many wood coverings rustic, in the form of friezes with narrow or wider slats (this detail brings modernity).
Also the floors somewhat worn, like the walls that show the passage of time. As regards the decoration of the walls, these remain bare. The ornaments are conspicuous by their absence, as well as the checkered galleries. At best, you can see some very simple pieces: a single picture or a sheet, and not too big or flashy.
The chromatic palette that the contemporary rustic likes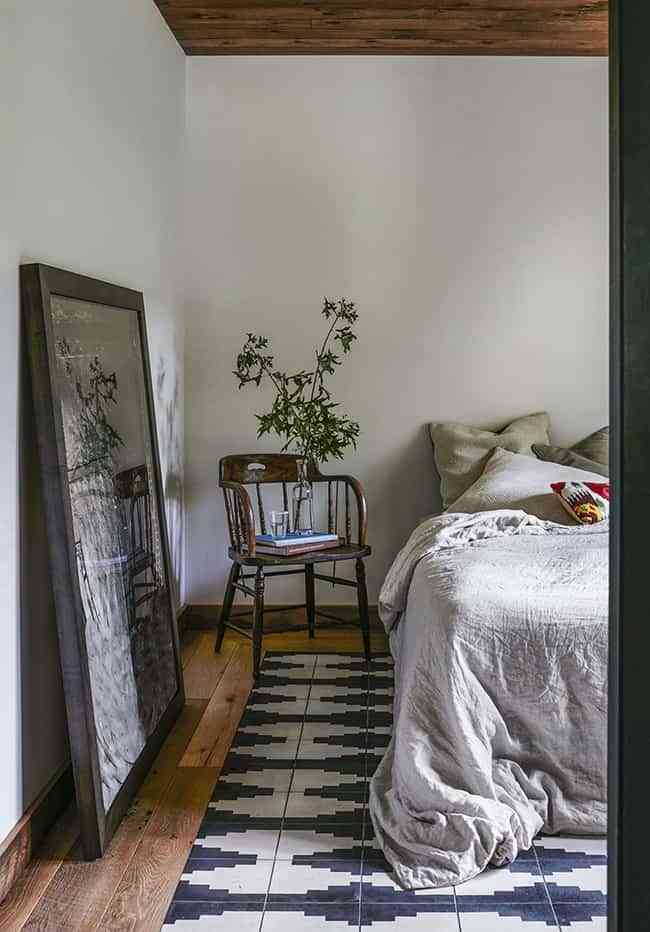 If you want to give your house a new and modern rustic style, you will have to be careful when it comes to choose the colors of the decoration. You may like the spaces with cheerful and intense colors, but this country style that triumphs today has another opinion.
He loves neutral colors and it makes them your flag, especially white. Of course, do not decide on cold targets with bluish tones. Best choose eggshell or ivory tones, They go better with the essence of style. And he uses black, for example, to create contrasts in small touches.
The kitchen, the ideal space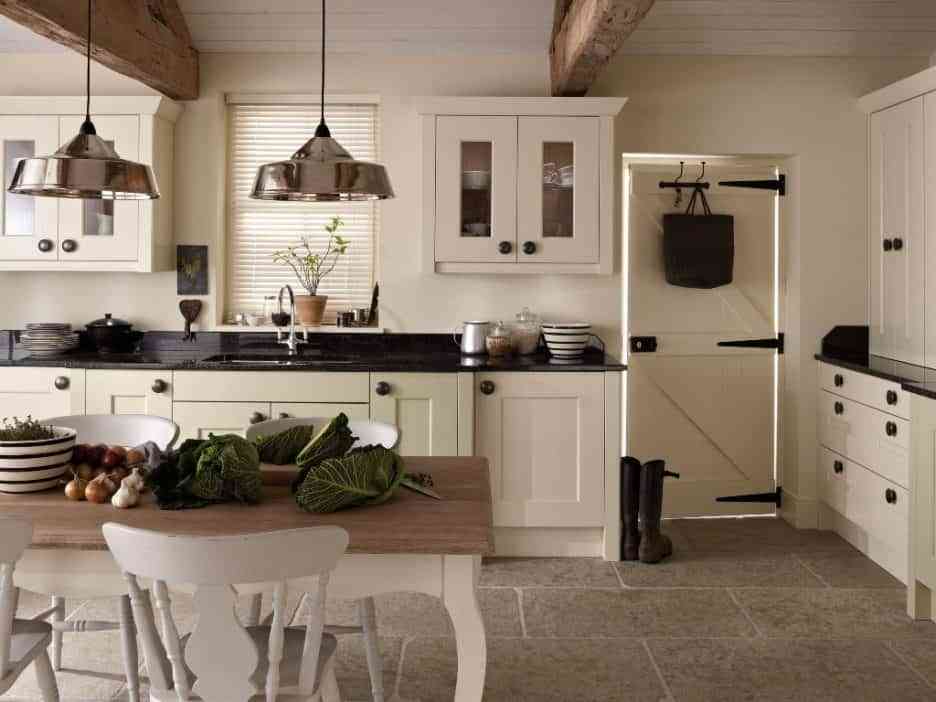 It is the stay of the house that best reflects that essence of the rustic contemporary. Personally I love country kitchens, as long as they are not outdated. And if they have of a large dining area, even better. Usually have a family atmosphere, simple, which does not fit the formalities ... great!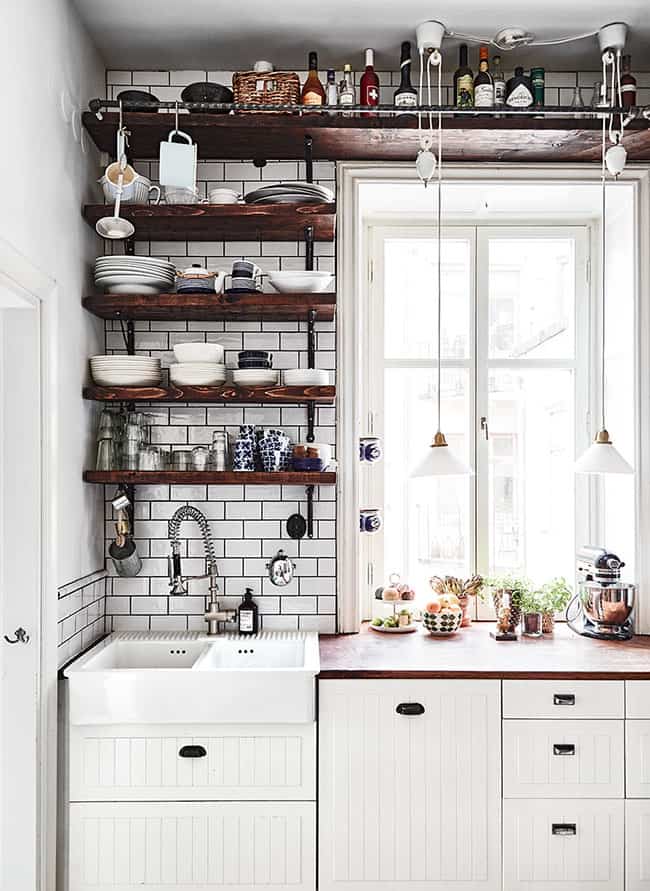 In these corners, the table is the protagonist furniture. Choose one with a painted, dyed or natural finish. That yes, that has an aged air, with its marks and defects, an irregular appearance that lets intuit how much it has been used.
Furniture that triumph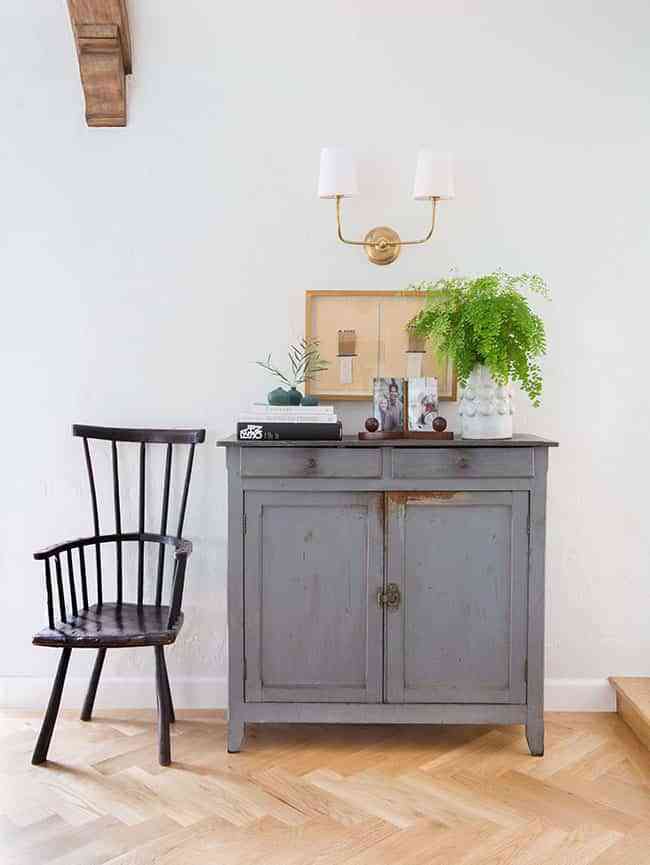 In a matter of furniture, the contemporary rustic gives it a special value handmade craftsmanship. Simple pieces are looked for, if possible old or used, and without hardly adornments. As the style furniture shaker, simple and austere. In fact, they are characterized by simplicity and functionality, in addition to being handmade.
Chairs are also very common in houses of contemporary rustic style Windsor, with backrest bars. Since they emerged in the 18th century, their design has been diversified, and today you can find different models: with or without arms, with more or less low backing, etc.
Wooden cupboards or sideboards with upper body and glass doors They are another piece that adores the contemporary rustic style. A sort of field showcases that are perfect in these kitchens. If you have the wonderful fortune of having one, either inherited or because you found it in an auction or antiques market, give it the importance it deserves. Put it in a good place, where you can wear it better.
With these keys you will be able to decorate your spaces in the purest contemporary rustic style and hit the bull's-eye. You dare?