Are you looking for the curtains for the living room or living room? Textiles, and more specifically curtains, play a very important role in the interior they set the space, they give it color and luminosity, transforming any room completely.
El living It is a place that has multiple functions, not only serves to receive visitors but also is useful as a reading room, music room, TV room, games room, or other uses that the family wants to give.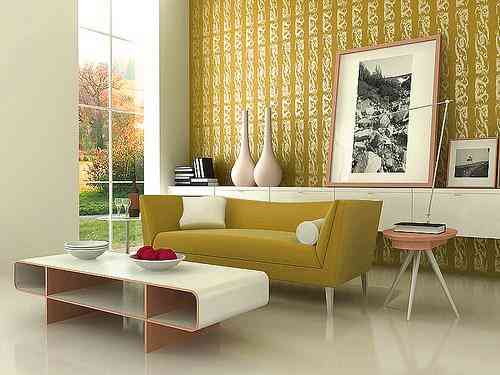 The living room or lounge: a shared and multifunctional place
There are innumerable activities that can be done in this area of ​​the house. For this reason, when choosing curtains should be kept in mind what is usually done there and what aspect you want to give the place: cozy ?, spacious ?, comfortable ?, ostentatious? ...
The most important thing is to keep in mind that it is a meeting place for families, friends and therefore has to have multiple utilities. Drinking coffee with friends, playing with friends at the video game console, watching Sunday games among friends, and other functions are common in this type of shared space.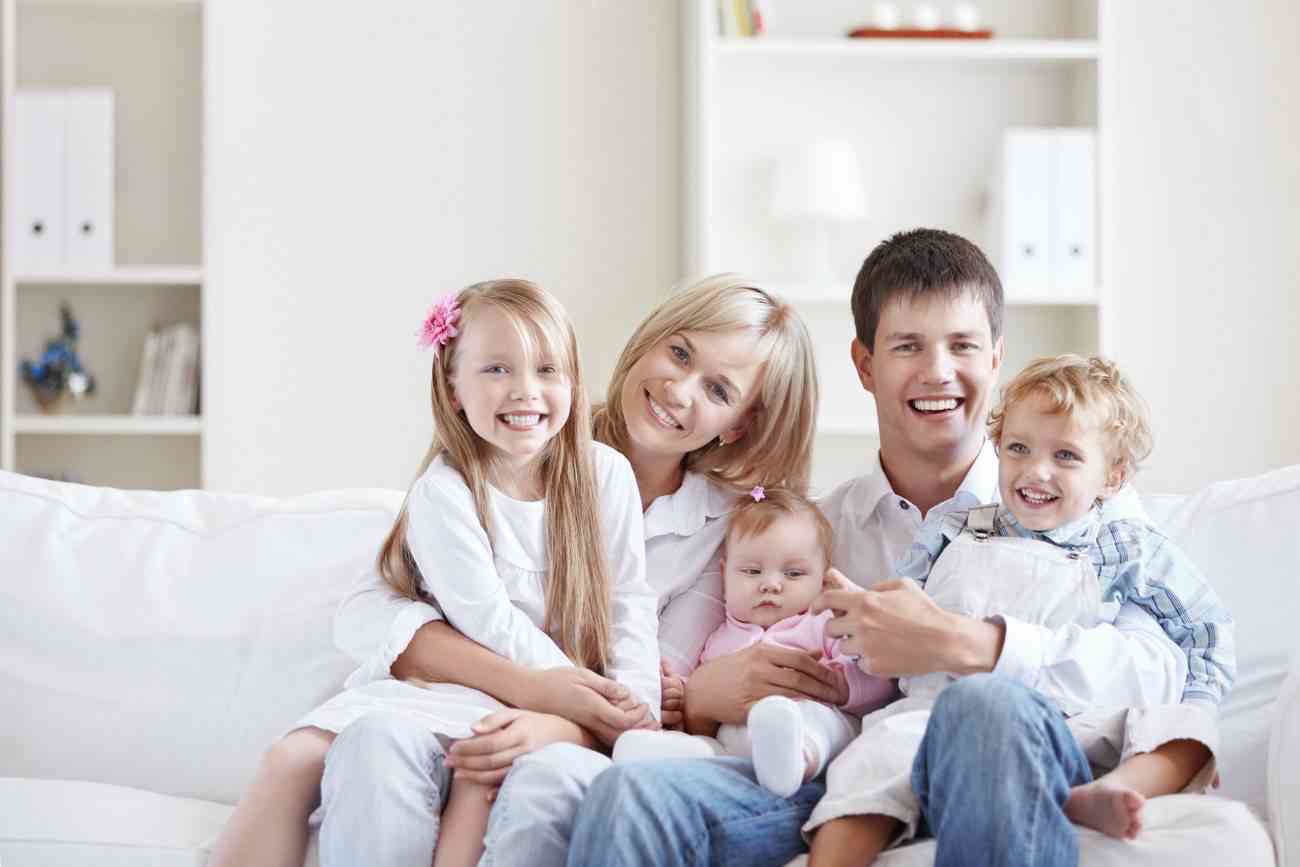 Types of curtains for living or lounge
Tell me what kind of window you have and I'll tell you what possibilities of curtains you'll have
The choice of curtains is no longer just a matter of style or practicality, we also have to think about the type of windows we have. If they are Velux type windows we will have to get custom curtains for these types of windows that are usually blinds that now even come automated. For the large windows until the floor we will need big curtains that cover them completely and you can even find tailored blinds. Finally, the windows that give us all the possibilities are normal and classic where we can opt for long, short curtains or blinds to our liking!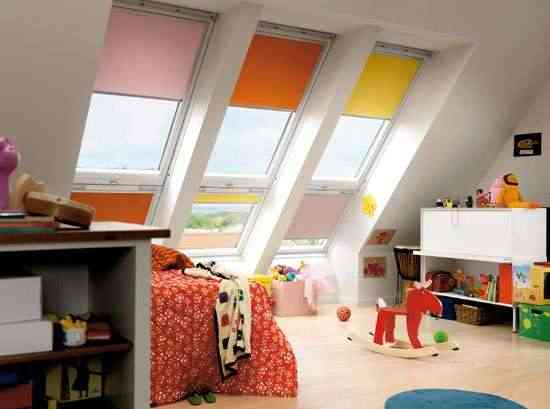 The color of the curtains
Once again, the color of the curtains will also depend on external factors, mainly the brightness of the space and the light effect you want to obtain.
If you want a bright room choose white or yellow curtains if you have enough light.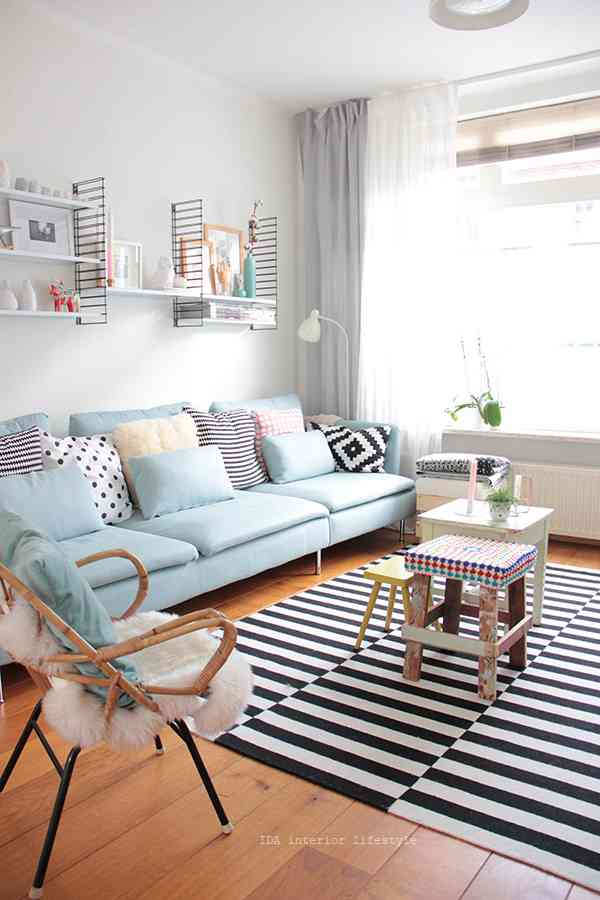 If you're looking for a darker space and do not mind losing the light of day to light up your living room, then there will be no problem in using darker colors for your curtains.
The design of the curtains
If in the environment the minimalist style reigns, curtains of simple lines and that exclusively cover the window will be ideal, while in more classical environments having double curtains will give the site greater elegance and sophistication. In case of wanting to make an informal room the ideal curtains are those of short size and rustic materials.
However, fashions have led to multiple combinations. For example, in the case that we show you here below we see a living room in white, blue, black and wood color of minimalist style but with rich textiles such as velvet sofa and cushions. This coupled with the game of double curtains with blue blinds and white curtains gets a feeling of ideal warm minimalism.
Another idea is combine light curtains of different colors which will allow you to make combinations of the most diverse. In the example we see several open red and white curtains but with which you can play to leave only white and red on the sides or vice versa.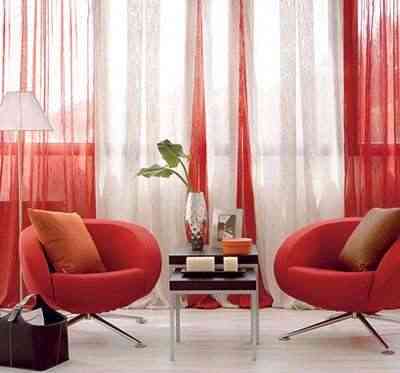 The creative curtains DIY Made from old CDs, paper or some other recycled material are also trending right now. It is true that they are curtains for "not pudorosos" specially designed to separate spaces but also serve for the window, and you can even combine them with fabric curtains.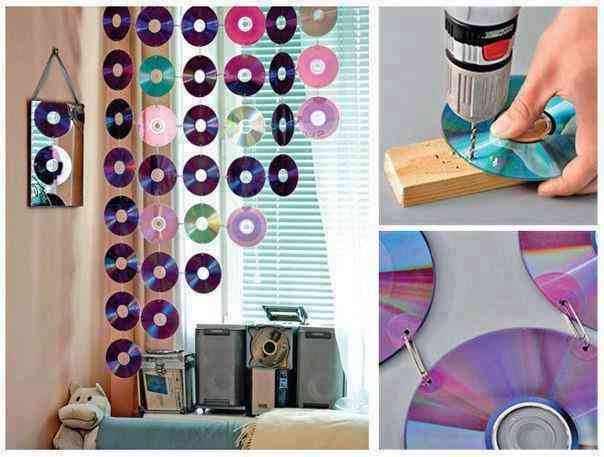 How to make curtains step by step
If you want to make your own simple curtains, do not miss this tutorial where they show you step by step. You will see how easy and beautiful you are!

And after all these ideas ... you still do not know what kind of curtains to put in your living room? If you have questions, you can share them and we will try to solve them ourselves or other users. Surely we give with your ideal curtains!