The style Country chic, also known by some as style Cottage, is inspired by the Country style. However, the Country Chic is a more selective style in terms of furniture, betting more on high-level materials.
The details also differentiate Country Country Country Chic, in the latter case, more attention is paid to small details and decorative elements that, if the Country style, would be overlooked.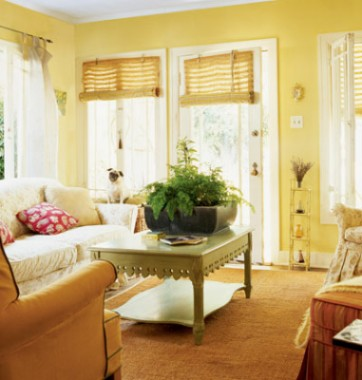 What really converts to style Country chic In a different, special, charming style, it is the combination of old elements with more modern ones. However, it has nothing to do with the vintage style, which is also characterized by this combination. In this case, the combination is only intended to provide a cozy "touch".
Despite being a style easily recognizable by its particular charm, it is a decorative style that allows great freedom when decorating any environment, thus being able to adapt it to the needs and personality of the inhabitants of the city. house.
About colors, there is nothing written if we talk about Country Chic. The same you can bet on risky colors as for neutral tones. Question of tastes and personalities.
To achieve this style, include in your decoration quality materials: textiles of fine fabrics, bet wooden or bamboo furniture, It includes Baskets of wicker as decorative elements, make your books part of your decor and mix furniture and new elements and something more current with other old and old looking.
If you want a comfortable and cozy home, the Country chicIt is a good bet.