Original and simple to make, so are these centers of cork table that we can use for various things, including as a fruit bowl or as a container for storing objects.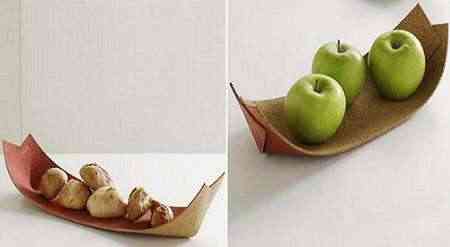 Its creation is very simple. We need:
- Cork board
- Scissors
- Carpenter's glue or wood glue
- Acrylic paints (optional)
Process:
We start cutting a cork rectangle of the size that we like and that serves us. If we want to color it, it is time to paint it in the color that we want. If we do, we should let the paint dry well.
Once dry (if we have decided to paint) we must make a perpendicular cut in the center of each end. We superimpose both sides on each end and paste them. Then we hold them with a clip until it dries and we will have our centerpiece ready.
Via: Total Home