Evolution allows us to enjoy improvements and new objects that come to the market but, the same, makes other items outdated and forgotten. The cassette tapes, substitutes of the lovely and wonderful vinyl record, were cornered by another much more revolutionary system like the CD, which was followed by the mp3, mp4 ... etc.
If you still have tapes and do not know what to do with them, here are some amazing ones examples of musical recycling.
If you are a music lover, you will understand perfectly to Brian Dettmer. This great and great American artist, from the 2005, designs and manufactures sculptures of human skulls and of animals. Its way? Something peculiar, melts the plastic of the cassettes. This concept should be understood as a reflection about the world and its evolution towards digital media.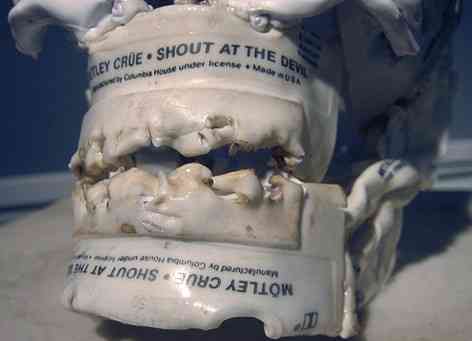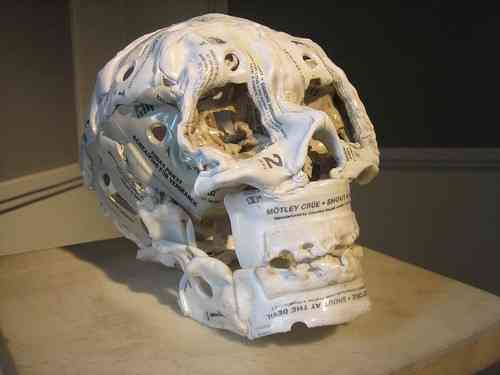 Incredible but true, originality, creativity and, above all, luminosity with these preciousdesign lamps cassette! Thanks to the shape of them, light gives us a curious and beautiful reflection. About us Transparent is dedicated to this type of recycling, you can see more here.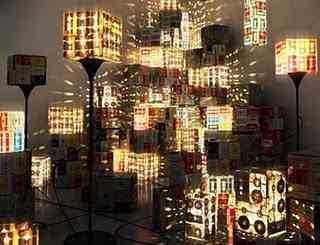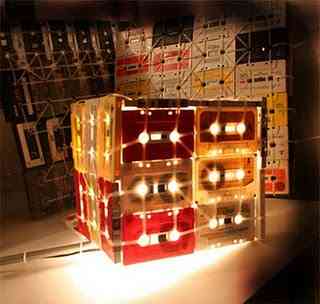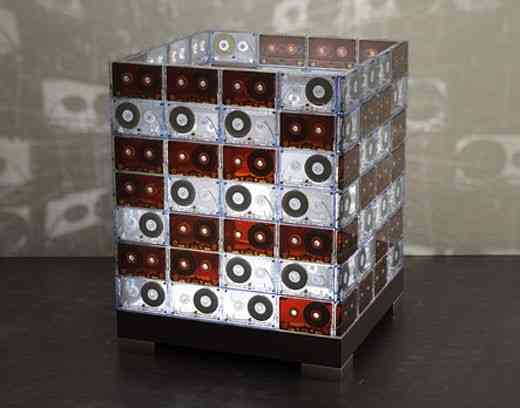 For those of us who honor our sentimental memory it can be difficult to get rid of certain tapes ... in fact I think it would be impossible for me, but if it is true that there are some of those that we would not mind making a nice recycling object like this one singular piece of furniture. Fully functional, the tapes make up the front face of the same doing an impressive decorative work.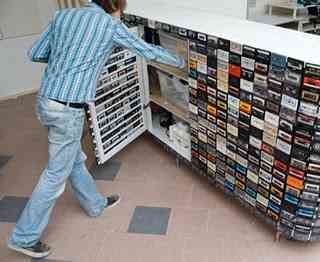 My Recicled Bag It is an original and interesting blog where you can see amazing designs made of crochet using cassette tapes; among them we can distinguish handbags, garments and even dresses for some dolls.

Artistic works of crazy geniuses of art; definitely Erika Simmons He showed off with this stunning portrait of Jimi Hendrix. Each and every one of his works are exceptionally incredible.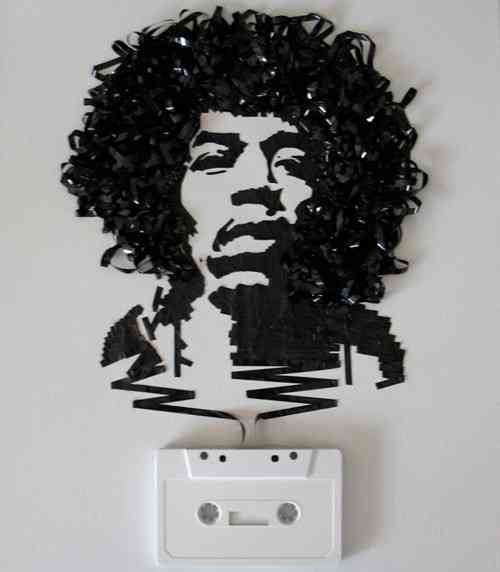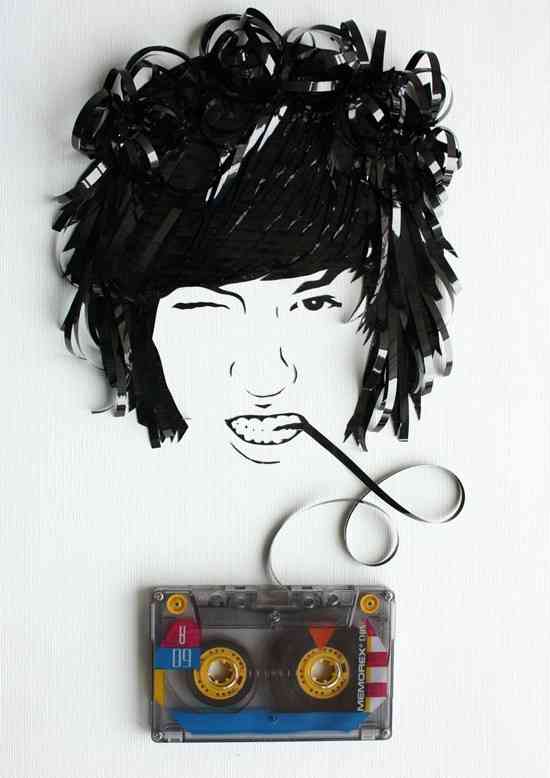 ¿Why not use them as a canvas? Be the basis of my drawings ... the basis of music, part of my life ...