The world of shelves is reinvented every day, exploring new territories and forms. This is the case of a model that has captivated us from the beginning: Assembly of the Italian firm Seletti A "shelf" formed from 10 square modules of different sizes and different screenprints in ocher and black tones.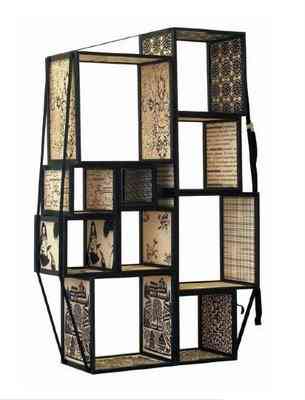 The result is an asymmetric formation of different modules that will not fit perfectly and that we will have to unite in some way. How ?, through two tapes that are attached with the design and that we will use to hold the formation, as you can see in the image.
It is easily picked up since the modules can be inserted into each other, from the largest to the smallest. But the great advantage is that by not being screwed or fixed in any way, we can recompose it as many times as we want to adapt it to the needs of our space, but on the other it does not seem to enjoy too much consistency with what I would not risk placing objects very heavy.
More information: Seletti
Vía: flowers in the Attic