We are willing to choose the decoration for the living room, we arrived at the store but we do not find anything to our liking… nothing at all. ¿What do you say if you could decorate, for example, the lamp to your liking? Do you dare?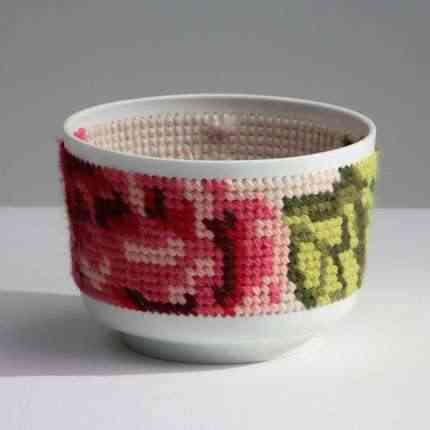 From the purest craft art, the hand of the designers Guillaume Delvigne and Ionna Vautrin, these precious ones arrive decorative cups. The great thing about her is that she is full of holes .... But this how can it be? Then pair that serves ... because it is that they decorate with a millenary technique, Let's go for life! This technique is the petit point What if they made us do it at school!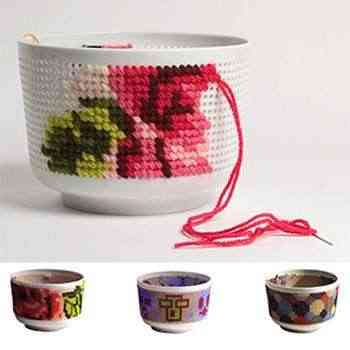 If you are one of those who like artisanal, this piece is made in porcelain and completely prepared so that we can "to knit". In this way we can give you a spectacular aspect simply putting ingenuity and ... a lot of art. The price of this artistic cup is 136 €.
Other companies they have noticed this little object and have been inspired by doing another kind of decorative objects with the same characteristics.
Among these objects is an interesting lamp called Stitch. Created by the Swedish firm LampGustaf and made in porcelain and ready to embroider what we like. Maybe a landscape? The sea? Your name and your partner's? Everything you want you can create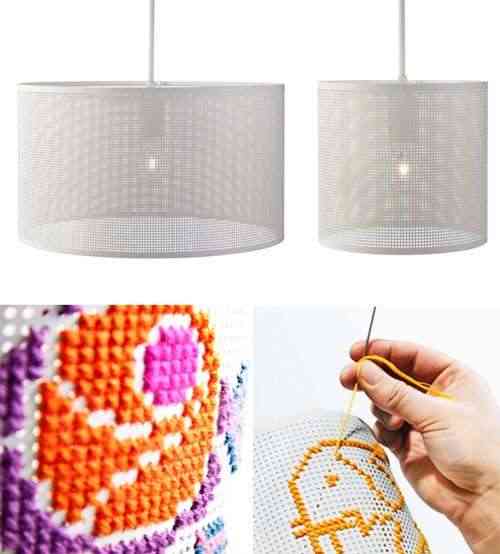 Decorate any corner of the house with petit point of a lifetime in a symbiosis between a somewhat more modern style and a classic one.
If you're something different With a point from your grandma, this may be what you are looking for. It also serves, perfectly, as a gift to remember Curious, is not it?