The characteristics of modern life encourages decorators and creators of furniture to have all their imagination adapting the benefits to the small spaces that are commonly found today, and that is that the value of the flats and the possibilities of rent of real estate predisposes to the eradication of oversized furniture to apply more practical tendencies, of simple arrangement and easy transfer.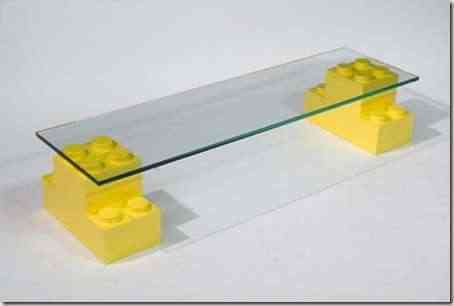 Helldesing takes very clear the needs of modern life and manages to transform into a single piece of furniture all possible variables for a beautiful room, it is a design created by the Italian Stéfano Bigi who is the creator of this line denominated "Globlos" of simple transport and a great level of personalization.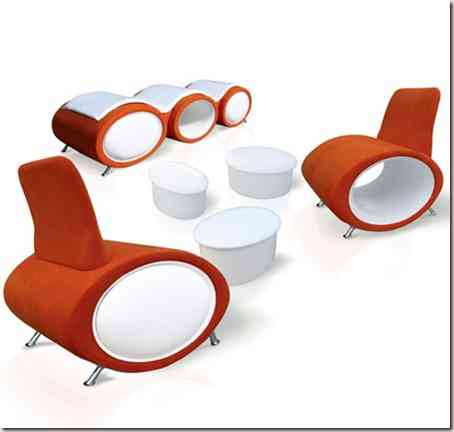 Kenchikukagu ​​Mobile Furniture It has an even more daring vision than that of the Italian creator, and it has three practical functional furniture of practically everything necessary for modern life, it is a folding desk, folding bed and even a nice and functional kitchen, undoubtedly move with this line of furniture would turn the task of the transfer into a mere procedure.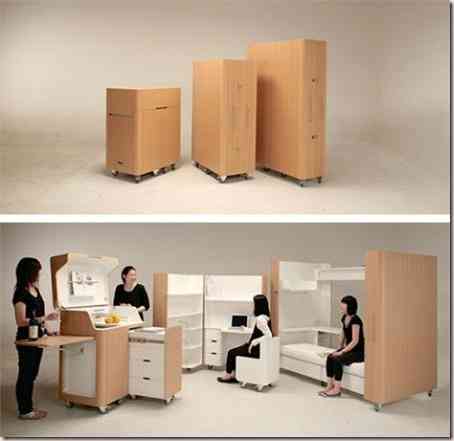 Have a custom toilet Every woman's taste is a complex task and necessarily requires a good amount of space, but this really stayed in the past after the development of the Eva line who as Mobile Furniture It offers furniture outstanding for its practicality of transport and simple but elegant disposition.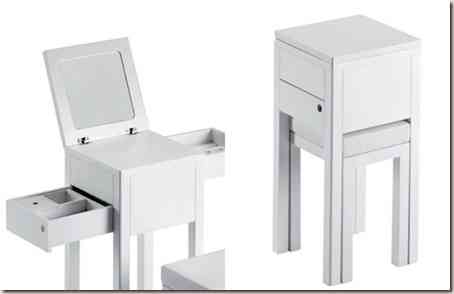 But if I thought I had seen it all Architect de Duravit it surprises us again with its bathroom implementations, giving us not only a remarkable reduction in space, but pieces of high aesthetic definition, and highly versatile, standing out this beautiful model that combines toilet and sink also helping us save water in our bathroom.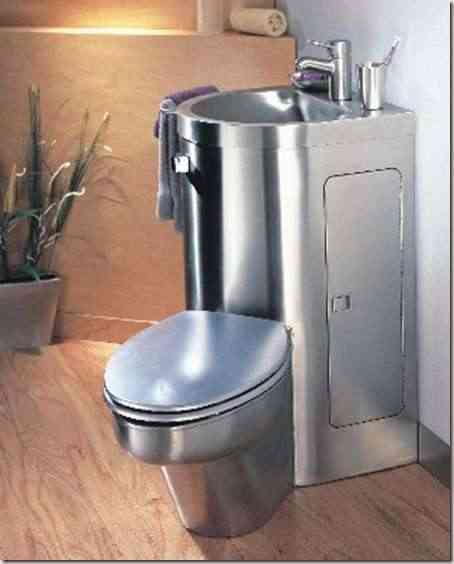 And if saving space is about nothing will exceed the imagination in a personalized character of the spaces where we will find solutions as simple and eloquent as this beautiful bookcase capable of becoming a comfortable work table, or the optimization in the rest of our scale where we can not implement our most desired whims.