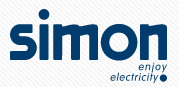 Simon It is a company that we all know but do not recognize at a glance. It is a leading Spanish manufacturer in the market of small electrical equipment such as switches, plugs, installation solutions, electrical protection elements and home automation, among other products.
In all of them (more than 4.000) Simon pays a lot of attention to the designs applying daring and avant-garde proposals, and other more harmonious and traditional ones. This mix of styles is reflected perfectly in its new range Simon 82 Nature.
The range consists of four collections: glass, stone, wood or metal, and each of them manages to transmit all the force of nature, thanks to a careful design of straight lines, originality and quality of the materials with which it is made , its multiple possibilities (glass, stone, wood or metal) and its aesthetics based on pure materials.
La crystal collection It is specially designed to complement spaces that need light and shine. It combines perfectly with all styles of decoration as they are plain colors, without patterns or relief.
La wood brings warmth to the coldest spaces. Its different finishes, such as maple, wenge, cherry, or oak, bring the beauty of natural elements and suggest the pleasure of a warm and suggestive touch.
Innovation in its textures, sobriety and elegance, that's what the stone collection. They provide an exclusive and beautiful touch, as well as being the perfect option to enhance your stay with smooth walls and without great stridency.
La collection metal It stands out for its elegance and originality. Its finishes in aluminum, lead, oxide or steel combine innovation and aesthetics and provide a technological touch to the most avant-garde interiors.
In summary, the objective is to personalize each space to the maximum and create a home that suits us. This is just a sample of what Simon can offer us, I'm sure we'll see more soon.
More information: Simon