When we are ready to look functional furnitureNot only we think that the piece itself will have an economic impact on our decoration, but we will avoid overdosing the spaces, but in some cases its conformation can make it easier for us to do everyday tasks, and even more so when we idealize high-turnover furniture, how can cots be for little ones.
And is that as our small grow the dimensions of our crib should be modified as well as its benefits, wider rails that allow the child to stand up without risk of falls, resistant materials but that avoid serious damage to possible blows are some of the characteristics by which the conformation of modern cribs It is a real challenge to the imagination.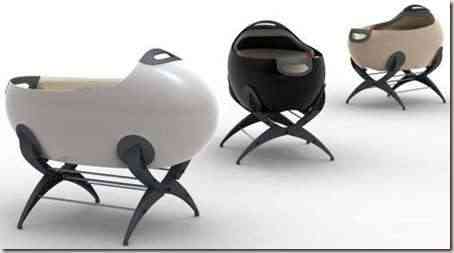 Leander It is a clear example of fully functional cradle, the same can not only rise in its vertical conformation to allow the child to move with fluidity without causing damage, in turn we can disassemble it and turn it into a traditional bed, ideal to make a single purchase that lasts for several years in the bedroom of our little one.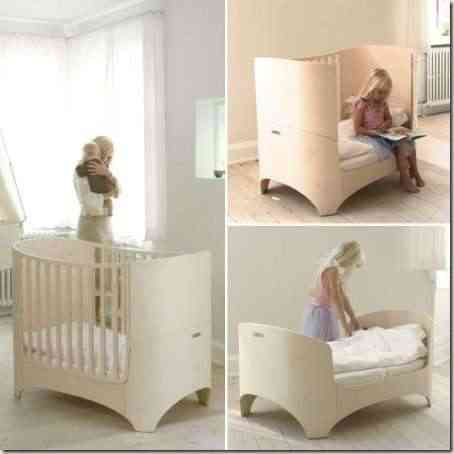 Stokke on the other hand, it forms an evolutionary cradle which sponsors all the needs in the development of our little one, great simple alternative to transport of an effective and practical conformation and extremely economic if we consider all its variables.
Suiko from Sirch, consider that after our little one leaves his crib the piece can be reused as a conventional armchair to dress our room, On the other hand, while the piece respects its primary function, it has the added power of rocking something fundamental in the care of the child.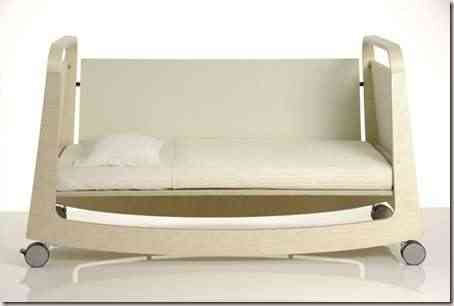 But if what we are looking for is avant-garde and modernism, Dripta Roy for the Puur brand I make a incredibly decorative piece but of a simple confection, with a morphology that manages to adapt to the avant-garde of the spaces due to its subtlety and fineness of its refined lines.
In the case of having small flats something very recurrent in young parents, the cribs Soul of Bloom, are designed and designed to combine the requirements of modern life with the dimensions required for small spaces, simple to transport in our cars, easy and practical armed.