The Italian company Kartell has designed a fun shelves. Because of its design can be included in both juvenile bedrooms and in any corner of the house, you just have to choose the one that we like the most.
It was designed by Ron Arad for the Italian company and it's called Bookworm. In addition to the design, no matter where you look at it, it is also striking for its vivid colors (opaque or translucent) and bright.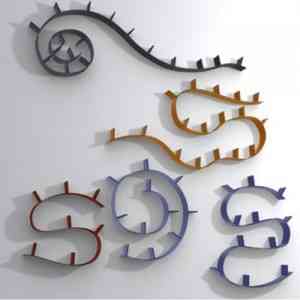 You can choose between different sizes and with different prices:
320 cms (7 bookend) - 229 €
520 cms (11 bookend) - 394 €
820 cms (17 bookend) - 603 €
The company has its own stores throughout the Spanish territory as well as authorized distributors.
Further information:
Vía: Decopes