I love the color blue, in all its shades and the something that shows around me because many of my objects are of that color. That is why when I see objects like this that are also furniture with history, with life I turn on the light bulb and I think about making a similar one.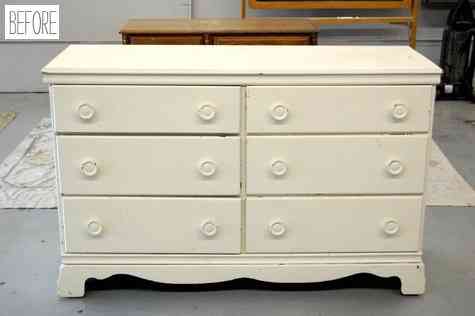 It is a classic dresser, which was white, although the image seems that this was not his original color but was painted in his day. Now, once again, it has undergone a change of look and painted in light blue color with the knobs in white or light wood, we do not appreciate it very well. The detail of the board I loved because it is old calendars that have been glued and surely lacquered, a nod to the passage of time that has gone through it, or so at least I interpret it.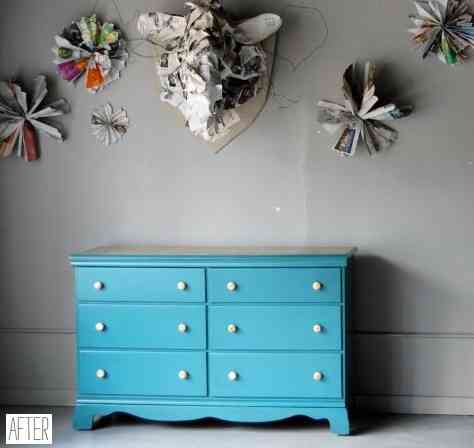 The process we imagine has been the usual: first sanding and treating the paint and then painting. In this case sanding has not been very easy since having a previous layer of paint (maybe some more) would have had to be spent a lot of time even using an electric sandpaper.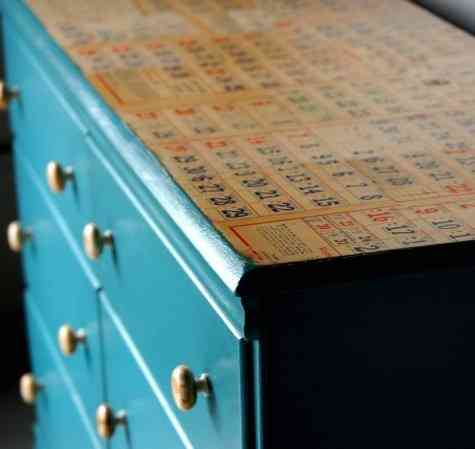 In the detail plane with the painted sideboard we see that there is not a rest of paint, no piece of previous painting that stands out, nothing that does not make us think that it is not new. The previous knobs were replaced by others, perhaps because of the difficulty of getting a job in a hurry.
The result is a renovated piece of furniture, but with a nod to the history that has passed through it.
Via: Design Sponge