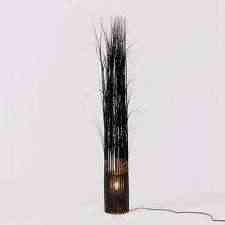 At the time of day decorate we find low cost elements mainly extracted from the natural context that propose a remarkable highlight of the spaces, one of them are the so-called reeds, a plant species characteristic of wetlands or wetlands that after being properly worked becomes a decisive element in decoration, a direct result of imagination and creativity .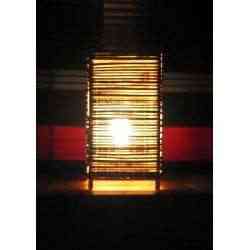 Among the logical ways to implement them we find the luminaries, through a creative and artisanal disposition they are implemented as support and structures of modern conceptions, the leed luminary alien to the emission of heat unlike incandescent lamps proposes innovative shapes
Business decoration is also enhanced by the presence of these elements, in the search for a Featured and bright product elements are implemented such as stones, green plant and other concepts, thus seeking an interaction between rudimentary and naturally rustic pieces with finely depurated forms.
Other An equally decorative context is one that can offer reeds with dry pots, provided with sand or pebbles, to combine hemp or bamboo is used creating several replicated elements that can be arranged at the entrance of our house or decorating corridors, if we lack the space necessary to arrange them we can implement structures arranged on our wall, taking advantage of acrylic and polymers transparent to create pieces that transform.
The bathrooms also find in this type of ornaments a great highlight relating a pleasant activity such as bathing with plant forms, its characteristics of still life proposes that the vapors and humidities do not affect it besides considering that they are purely ornamental elements that do not require maintenance.
Some people choose to apply inks which are really creative and can be achieved by simply submerging the rush in warm water, the vegetable will absorb the liquid taking that tonality, which makes the Ornament in a prominent plausible object for a modern space.