I do not go to the psychoanalyst because I believe that I should not leave to others the work that I must do myself, studying step by step, moment by moment, history after history, my life: from very small to the present. I may be obsessed with recognizing the origins and development of my individual, social, professional, and sentimental attitudes, but this mania has led me to understand myself and to develop a critical, and very productive, capacity about my position. in front of society and my role as a collective being and as an individual.
Already at this age I also begin to realize the functioning of my physical body, how it has improved or worsened, what is the food that I have to provide myself, the necessary hours of sleep, even the cups of coffee that I can consume in a year.
And it's complicated, because in this case, for example, I know I should not drink more than three cups a day and never after two in the afternoon. When I go into the kitchen to prepare dinner I have so many desires to have a coffee like the one I have to fall asleep at four in the morning if I have dared to do it. Even, thanks to the wisdom that gives me the time, I'm trying to replace a little coffee for another energy drink and hot, tea.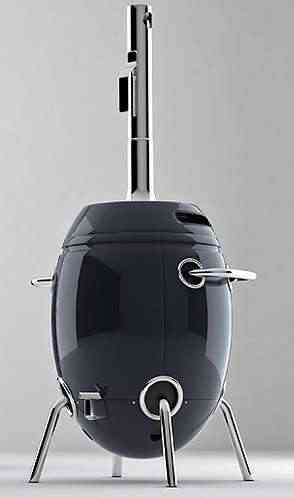 To give me encouragement I have researched about the subject and, although it is very linked to Great Britain and Japan, tea has a strong union with the Russian tradition and I love the country. They used a beautiful accessory called Samovar and since what I need is motivation, now I have the most modern and functional in my house. Designed by the MANWORK DESIGN house, SAM works as a homogeneous charcoal heater, it has two protective outer walls that make it safe. It has a capacity of 25 liters and measures 73,3 cm high, 49,5 cm wide and its maximum diameter is 38.8 cm. More information on the website www.manworksdesign.com