Decorate with spirals of paper can be a great idea. We can use them as a decorative element to beautify, as well, our environments. Therefore, in today's article we give you a suggestion to decorate portraits with this simple technique.
The ideal is to use flat portraits, which are the most economical and practical. On this occasion the suggestion is to make white spirals in a white frame. In any case we can always select the colors that we like the most. Adjust the tones and contrasts to your decoration, look for the style that suits you best.
To beautify any frame, we will cut strips of paper using a ruler and a cutter. So we will make pairs of 3 mm wide and varying the length of the strips, in this way we will obtain spirals of different sizes.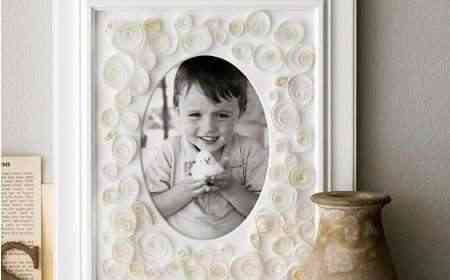 Once we have all the strips cut, we go rolling them on themselves, we should leave them tight. When we have the shapes apply a bit of glue to the base of the spiral and adhere it to the frame or whatever you want to decorate, such as mirrors.
Finally, place all the spirals following the design that you like the most.