If you want to learn to decorate your pots with sisal thread, this is your tutorial! In today's article we will learn to decorate beautiful pots, with a rustic and original result.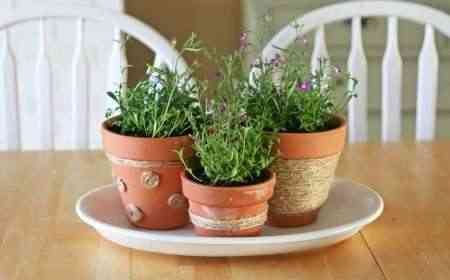 If you have the classic terracotta pots and you're bored with them, simply decorate them using Sisal yarn. We can use this economic material to make different and original compositions.
The materials what we will need are the following.
Terracotta pot

Sisal thread

Pencil

Scissors

Glue gun
The first thing we will do is to draw the design we want, in pencil on the pots. For example you can make spirals or cover a part of the pot with the thread.
Now we trace the pencil marks with glue, to make turns around the pot, simply place the glue in the form of a cord, around the contour.
Then stick the sisal thread over the glue marks, press lightly and let it dry! Ready to decorate any corner of your home.