If you have children and are planning to decorate their rooms again or simply looking for a magical touch, today we propose a craft what will you love?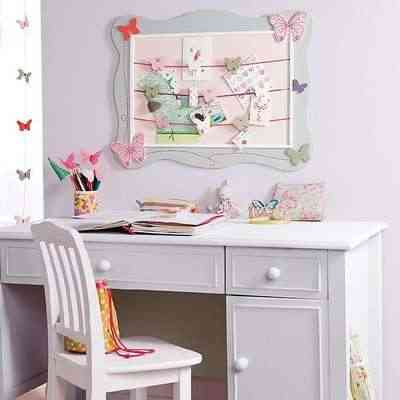 Decorate with butterflies It can be a great idea for our children's room. But if you want to customize them, do not do it yourself.
The materials are as follows:
- Rubber eva of different colors
- Scissors
- Pencil and paper
The first step is perform the patterns or molds with which to make, successively, the butterflies in rubber Eva.
To start with we get a pencil and paper; about this we will make different butterflies of different sizes.
Once drawn, enough cut them out and use them as patterns. Now we take the Eva Goma that we like more and we will pass the drawing on this one. See how simple it is?
Now it only remains decorate the room with them. We can put them around a mirror, on the wall or on the ceiling. Maybe on the headboard of the bed are great.
If you want, you can make a beautiful wreath with butterflies. It will only be necessary to use a tanza, in this way we will only have to pass each butterfly made by it.