In the articulo today we will talk about the possibility of integrate natural elements to our bedrooms. These rooms in themselves have a beautiful charm and a good decoration will look for the balance between styles and the possibility of implementing the nature in the composition.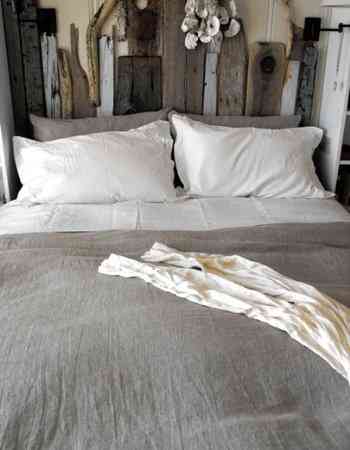 In this way we will obtain a relaxed and comfortable environment. The elements that we will use will be woods, rocks, bamboo, wool, sand ... etc.
Use your imagination to create beautiful natural compositions. We can see wood and rock used in walls, floors, ceilings or furniture.
To look for the most natural we can put, whether on the floor, wall or ceiling, wood that is not treated. In this way, it will provide that rustic touch we are looking for.
To finish we highlight the following photography as a mere example of what we can create. In the image we see a stay with a nice soft sheep wool carpet. We also note that the colors and tones used are usually white, black and all earthy tones.
As you can see with a little imagination we can introduce natural elements, in our bedroom, looking for a naturally rustic touch.