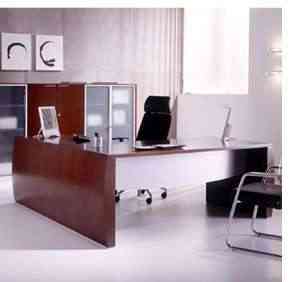 Many people think that they want to flee their place of work to return home and feel comfortable. However, in the workshop We spend many hours and we must spend those hours in the best possible way. For this, an adequate office decoration.
First of all, it can be very stimulating to simulate that workshop It is bigger than it really is. In this way we will be able to feel more comfortable and less enclosed. For this you can place the curtains outside of windows or even in places where there are no windows. Make sure the curtains are long.
Furthermore, the tables, chairs and transparent surfaces they give the environment a feeling of spaciousness. A glass center table You can generate that impression.
The lights can also be very useful when it comes to simulate broad environments. An alternative is that in adding many lights in the office, both above and below and on the sides.
If your office is square and you do not like its shape, you can place some curved elements to modify its appearance. The curved tables and chairsAs well as carpeting which are not square help to break with that structure.
The most important thing is that you know that the small environments They can also be decorated so they look good and you feel more comfortable, especially if it's your workspace.