As we commented, in the previous publication, today we would like to share with you some great ideas to decorate that corner that we often forget ... stairs.
Following a little the last example, we see that adhesives or stickers are functional elements that will help in the decoration of our stairs.
There are many designs on the market, for all tastes. A good combination, some creativity and we could do something similar to this.
In the image we can see a beautiful proposal of Jim Lambie. By carefully and patiently pasting this type of vinyl we can make our staircase the center of attention.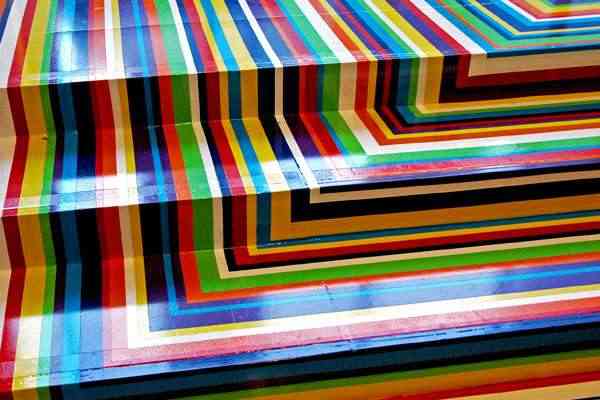 Listing the steps is unusual, but fun for the little ones ... or at least quite didactic for the children of the house.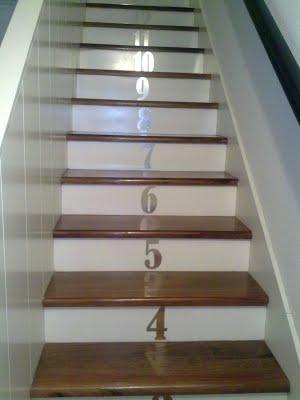 But if you do not like stickers, this time we see how using a long carpet has decorated this beautiful staircase, becoming the protagonist of the house.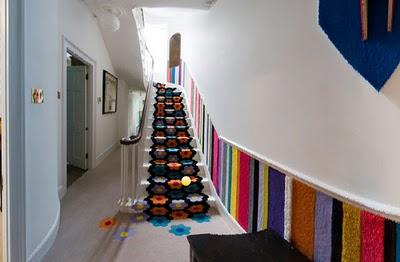 Finally comment that we have seen the decoration of the steps and the lower area of ​​the staircase, but also think about the around, we can always decorate the walls with paint, pictures, stickers ... and everything that comes to mind. This space is as important as the rest of the house and we must decorate it according to it.
There are many ideas that we can take to apply them in the decoration of this corner. We hope these suggestions are very useful for you.