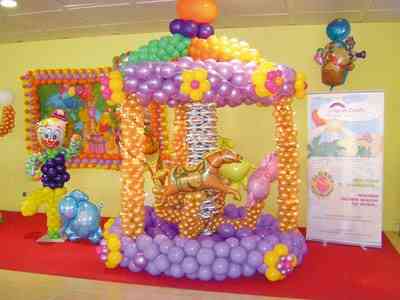 As we all know, decoration is an important part of parties. Today's children like thematic decorations as characters and their favorite idols. For example, boys usually opt for Spiderman, while girls prefer a decoration of princesses and fairy tales.
If you do not have much time to organize the decoration, one of the things they call the most and always look great are the balloons.
In addition, a children's party without a considerable amount of balloons is not a children's party. The first advice is to stay calm and call as many people as possible to help you decorate.
Make some bows on the balloons and always use lots of colored balloons, and place them at the entrance of the party, resulting in a colorful hall.
You can also choose to decorate the tables with balloons in different ways. It is important to remember that children are often very restless and curious and will surely want to blow up balloons, so do not leave many balloons on the floor.
In this post you can see some photos that may help you decorate a children's party with balloons.