We know that restoration, in addition to the ecological connotations that it carries, is a technique that is currently used by both users and decorators. In today's article we would like to present some examples of decoration with suitcases.
The suitcases are pieces that accompany usn in each trip or trip we make ... but once broken or obsolete we can use it giving them another function.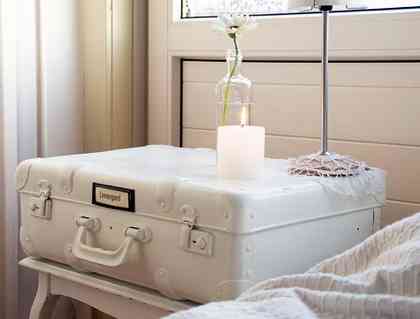 A good idea is to group the suitcases forming a great bedside table. We can do it with a large suitcase or as this great set, completed by the lamp and the chairs on both sides of the group.
We can also use this item as side tables or simply as decoration. The classic style suitcases are ideal to give our environments a vintage or retro style.
We can also decorate walls of children's rooms with suitcases as shelves to place small and large toys ... or perhaps transform them into a great store for drinks or other items.