We all know that children and parents tend to strengthen their filial ties, and share affinities such as liking some sports and also spending time together. When we want to decorate for the comfort of dad we should certainly take advantage to decorate also thinking about the son who loves the quality time he shares with his father. That furniture decoration, it will now be a comfortable but also attractive experience, because Maisons du Monde has a small collection of armchairs to decorate the living room, with the same furniture for dad and for the little one in the house. But not only this, but the firm offers a wide catalog of furniture designed for any part of the house.
Recreation of the marine world
The colors and Marine world motifs will delight any home. They are colors that combine perfectly with any decor, besides getting us to think about the holidays that are just around the corner and where the beach is very important.
The furniture family of Maisons du Monde that you can see in this image, proposes a armchair very comfortable so that dad can enjoy his free time of everything that he likes, either watching television or reading a good book, but always accompanied by your child, who can enjoy a small armchair with a similar design but with a different color. Is not the idea adorable?
Rural charm for home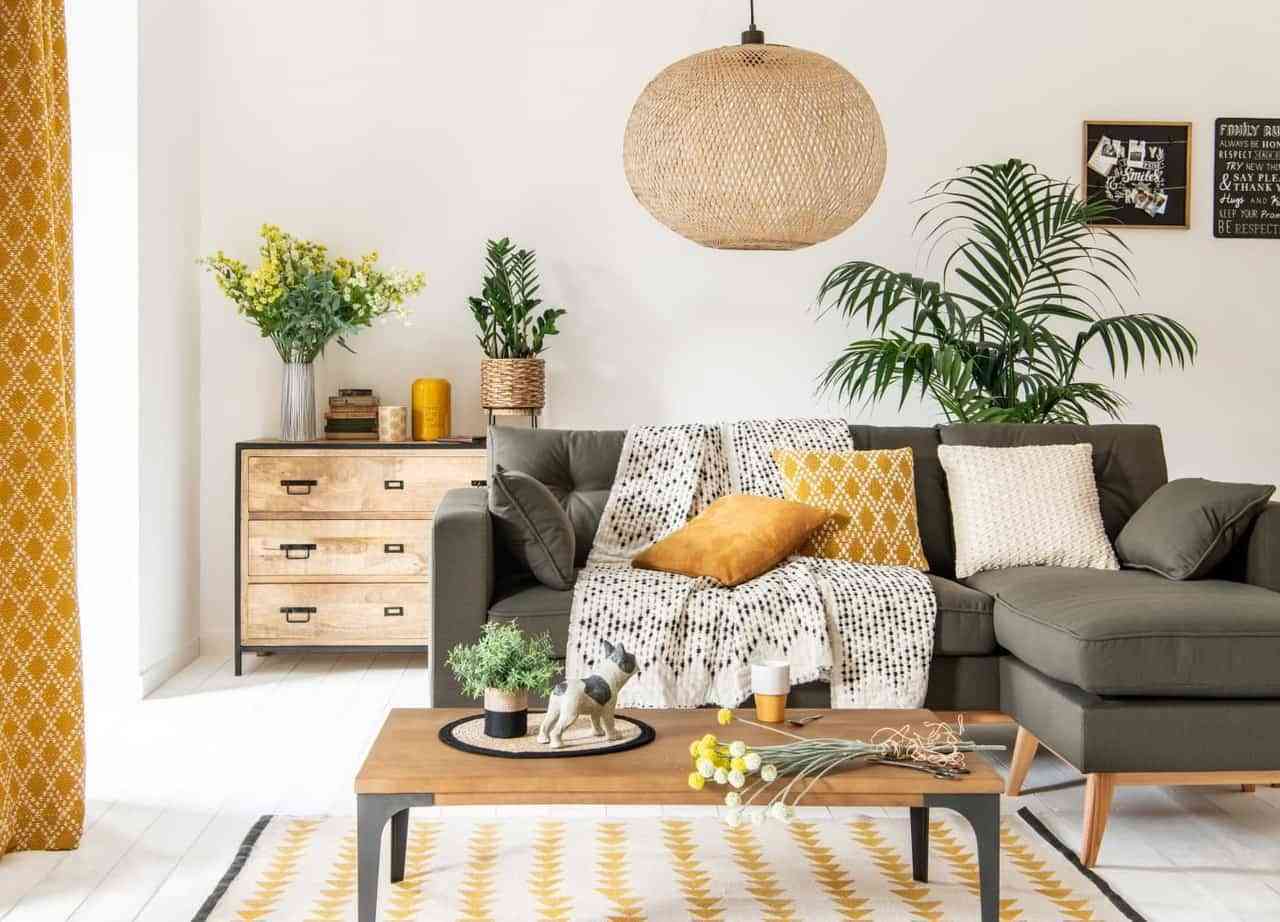 With its Paper Shop collection, Maisons du Monde aims to create homes that breathe natural charm. It's time to incorporate the best of a relaxed life in your urban environment. Bet on the use of cheerful colors, wild flowers and eco materials that bring that much desired touch to the home. All this will help you to get a more beautiful decoration.
To achieve all this, the use of linen materials, stamped plates or wooden elements, are a fundamental part that can not be missed. Nor should we forget about handmade things, products that will transport us to the past where everything had a more personal touch.
Paradise Trend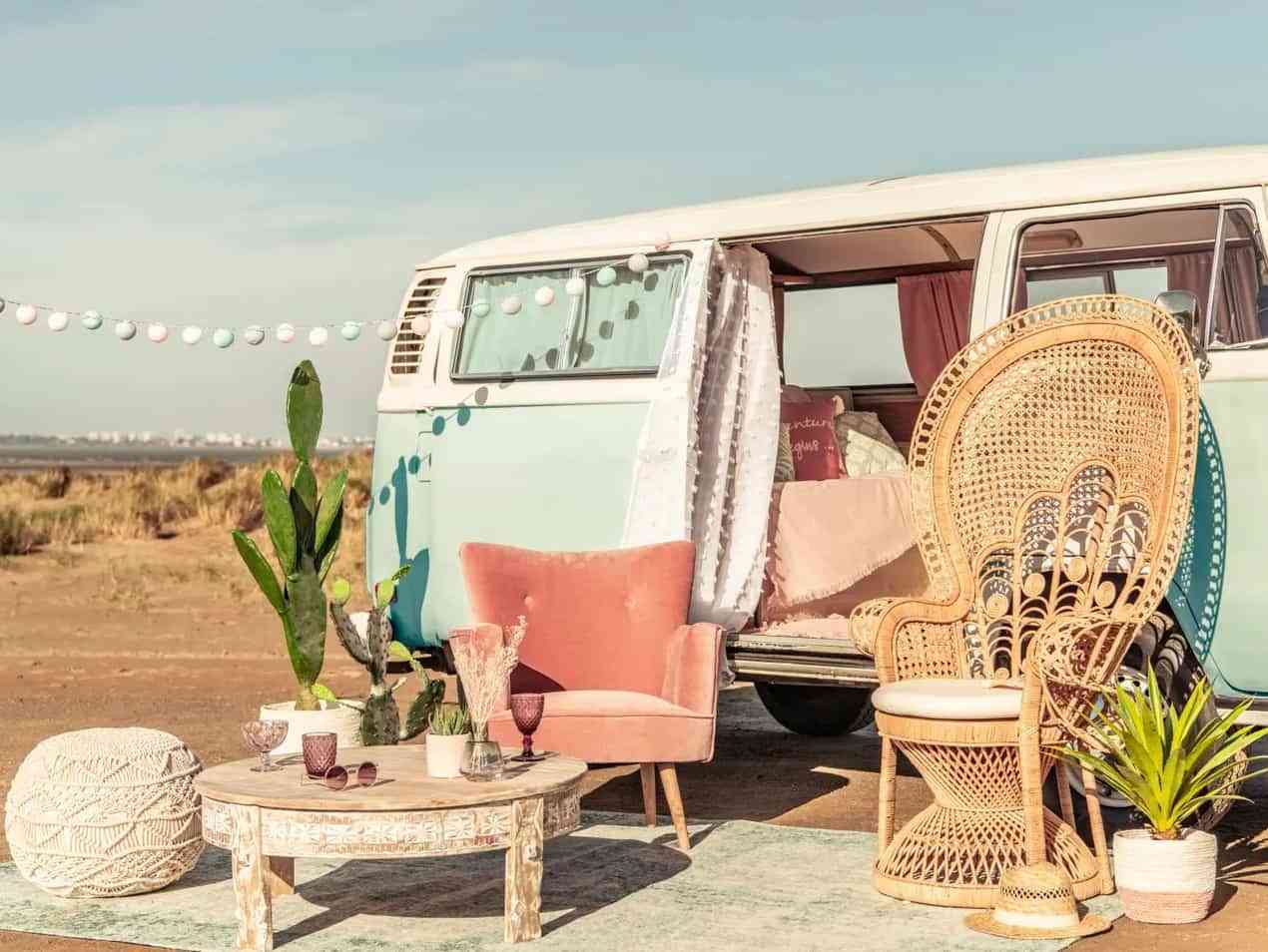 Now that summer comes, many of you will be with me that sleeping under a starry sky by the sea is a great idea, although not everyone can make it come true, although it does come close. This is what Maisons du Monde offers us with this collection where 100 natural and paste materials are the main protagonists
What is sought is to create a bohemian atmosphere and for this the use of the important characteristic wood. For example the small round coffee table that we can see in the image that accompanies this text, or the wicker armchair that would look great in any patio.
It is also important to use vases and pots full of nature, as well as a thin carpet that is responsible for creating a feeling of comfort.
Decoration Villa del Sol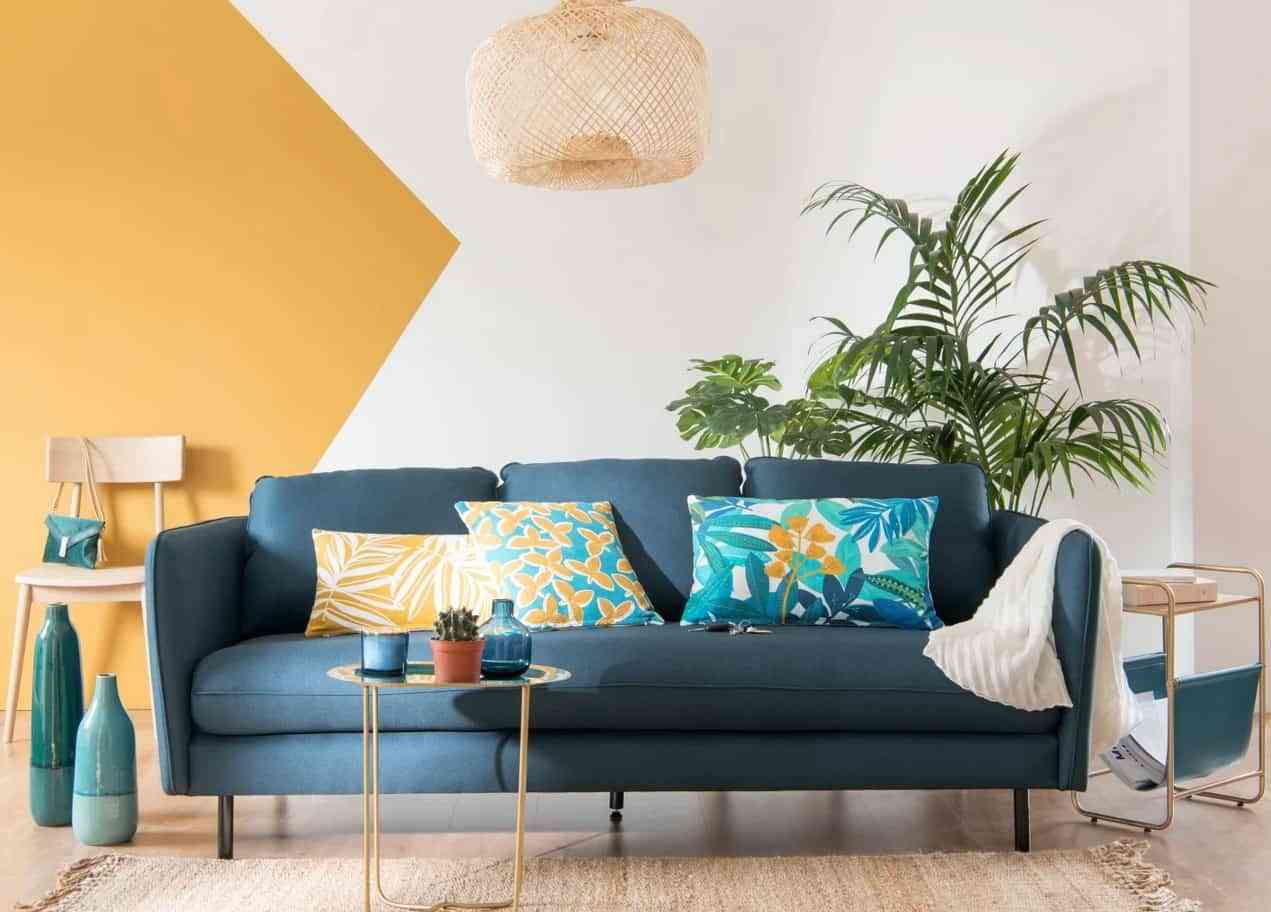 We continue with another trend that Maisons du Monde has prepared for this time of year. What they seek is to capture the Mediterranean flavor in the decoration of homes. Everything can be reflected in simple but inspiring graphic motives that are responsible for populating all the details of the house. Here come into play mosaics, blue and white stripes, as well as plant elements supported by a summer yellow color.
All this tonality and types of materials, will take us to a trip through the Greek islands, islands that are a haven of peace and tranquility. Wicker baskets, burlap carpets, cotton cushions and macramé dream catchers create a bohemian atmosphere.
Baia Verde Trend
Through this summer trend, what Maisons du Monde is proposing is turn our house into a postcard destination through the use of chic furniture, bright colors, fauna and great vegetation, as if it were a tropical country.
Let the color fill all your stays this season. From the living room to the bedroom, without forgetting the kitchen or the hallway. Undoubtedly, a decoration designed to lift the mood to anyone.
In this trend, the mixture of light wood tones will combine perfectly with the green of the plants that will be placed inside wicker baskets.
Palm Grove
In the case of looking for calm and elegant interiors, the Palm Grove style presented by Maisons du Mondo is the option we need. This trend look for a well-being evoking distant worlds. The cult of gold, art deco details and ethical prints are part of this entire collection.
Upon entering the house, the makeup tones will be responsible for creating a relaxing and cozy atmosphere that will appease the soul. This is combined with body fabrics and curved shapes. Baskets on the wall, jute rugs, cane furniture, among other things, will be responsible for creating a charming rural style accommodation. The natural materials of ethnic inspiration create beautiful spaces.
Summer Smoothie Style
Finally, we present a refreshing, young and fun decoration that goes perfectly with this time of year, where the colors yellow, pastel pink, turquoise or fuchsia are responsible for giving freshness to the environment. Your house will have a fruity but also sweet perfume.
This decoration is committed to the use of birds like parrots, flamingos or toucans, all of them very tropical that have a very striking plumage.
They are charming proposals of high quality, at incredible prices and that you can buy online in Maisons du Monde, so go preparing the space where you will place all the furniture that Maisons du Monde offers us to change the appearance of our home.