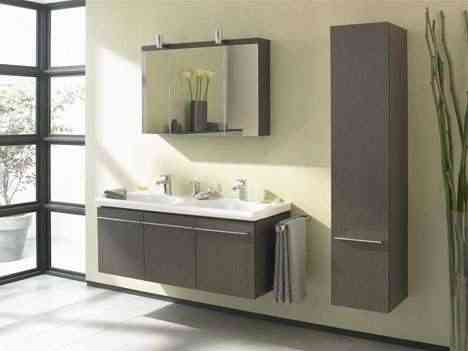 Bathroom cabinets are available in a wide range of styles, offering the best functionality, as well as being very versatile. These cabinets can be customized and adapted to your bathroom project, in order to optimize the use of bathroom space.
The basic units are functional and simple, but elegant. They can adapt well to modern bathrooms and contemporary bathrooms, with clean lines for classic bathrooms or traditional bathrooms. The bathroom cabinets specially made to save space give a very elegant look and perfect for a minimalist bathroom.
Mirrored cabinets are best suited for small bathrooms, where it is necessary to optimize the space. The mirrors add the illusion of space, while providing a storage solution for the bathroom space. The mirrored cabinets with simple, elegant lines and aerodynamic appearance are perfect for modern bathrooms.
You can give a personal touch to your bathroom cabinet, choosing high quality cabinets, in modern style and composed of tempered glass. If you do not have much space on the wall, you can opt for corner cabinets or low cabinets.
Another good option is to install a cabinet under the sink of the hands, which not only provides additional storage space, but also hides the pipes.