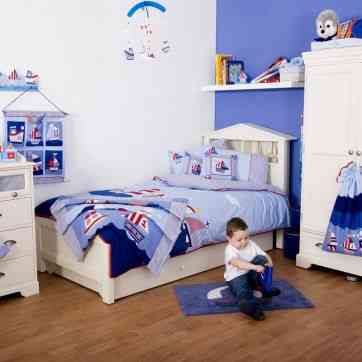 The decoration of children's rooms can be wonderful with pale or delicate colors, bright or strong. Colors such as green, hot pink, yellow, orange, garden shades or colors from the green or blue range can be used to decorate children's and babies' rooms.
The important thing is that the final result is harmonious and beautiful, and mainly that the result is a cozy space for children.
We all remember with fondness the rooms where we slept in our childhood, the green carpet in the form of a leaf, the wallpaper on the wall with baskets or small cars. Maybe we can not reproduce the same ideas but we do not forget the sensations that they transmitted to us.
Decorating a child's room using a theme according to their age and using their favorite colors is a great way to create an unforgettable space for your child. Choose a decoration theme for a boy or a girl, depending on the case, add your favorite colors, and add things that are important for your child. This way you can get a room that your child will never forget.
As for the baby rooms, the blue and green colors look great. The white furniture gives the environment a fresh and clean appearance.