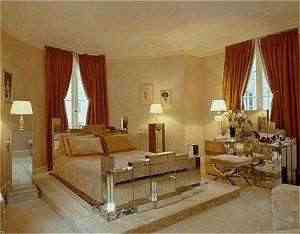 When it comes to decoration, anything goes. We can look for an alternative using the concept of the return to yesteryear, that is, considering a series of decorative options that have not been used for a long time, and although it seems incredible, they have been immortalized in time and in the universe of decoration, so that Now we can choose them as another option to set our house.
And one of the spaces that most attention deserves almost always that we refer to the home is definitely the room, which can take new strength if we know how to correctly use this old decoration.
The use of large sofas and paintings, as well as portentous furniture and dressers is a feature that defined very well the ancient times, and where the forms, curves and ornaments flowered were the common denominator of the decorations of these times.
Although the decorative load was excessive for modern tastes, a point of balance can be found between what was used, our tastes and what is currently imposed due to new lifestyles.
What was sought to achieve with these sets was to always provide greater warmth and life to homes, and although that is sought today in most cases, there are also minimalist trends that are the opposite but also fit with this kind of old setting.