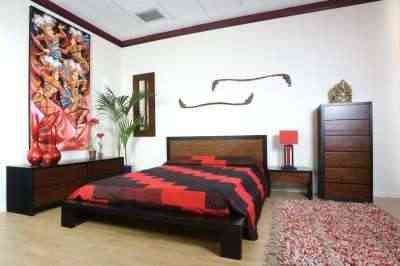 The peaceful and sincere interior designs of Asian cultures have always seduced us for centuries. Maybe it's the way their designs are so versatile, or maybe because nature is so closely involved with furniture, wall painting, and other pieces. (See more Interior decoration)
If you're going for a more traditional Chinese style concept, try using an intense red because it represents good luck. A nice and calm brown can also touch up the red. The Japanese enjoy the natural use of gray and tan colors in their wooden furniture usually. A gold trim is also a good source of Asian designs.
Asian decoration is composed of a lot of soft and polished features. Bamboo can significantly help you achieve your goal. Try using a bamboo rug here and there. Works of art framed in bamboo also help.
Japanese living spaces usually have a Bonsai plant. This gives a feeling of freshness when one enters the room. Again, bamboo also recreates the sparks of nature inside.