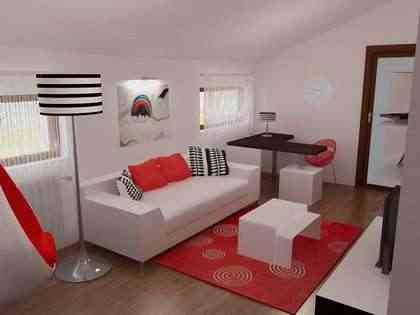 Do you like the idea of ​​painting your living room or white color? It is a very interesting alternative that will highlight the rest of the decoration. Below we will see some decoration options that you can choose if you decide to paint the living room of your home in white.
The white color is ideal to apply in places with little lighting or in small spaces because it generates a sense of spaciousness, and in dark environments it makes everything light up. It is also ideal to combine libremete with different colors because it acts as a large canvas where you can color applying a decoration that suits what you need.
The most used combination is black and white but these two colors can bring a touch of style with other tones that can be like in this case: pink, fuchsia and green. The cushions are great companions for the sofa so start looking for colors that you like to apply a personal detail.