Decorating a small space many times is a task usual inside modern decoration since the current spaces predispose to the new real estate or recycled projects have no large dimensions, seeking to cover mainly the young and student plaza that demands floors in influence sites within the city.
That is why in this case we will emphasize the presentation of decorations intended for mono-environments, more and more frequent housing and that by its own definition they have a certain complexity in their decoration.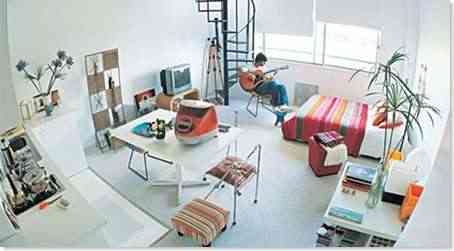 The monoambientes are ideal for young people since they foresee the occupation of no more than two occupants and do not require too much furniture more than just and necessary, facilitating the task of moving and ideal to offer us a space for study and rest.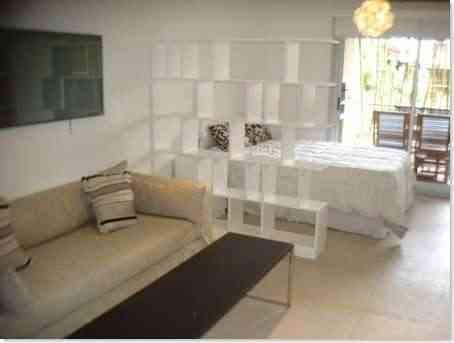 However, despite the small space we have several possibilities when decorating, so we will start highlighting some of them depending on the type of floor and its dimensions in all its expression
The vertical divisions, without making complex works or changing at all the characteristics of the floor, since this can be leased, it is possible to arrange columns fixed in walls and floor by means of steel angles, these will support a superior structure, fixed in the same way and that Supports floating wood flooring, we can create a precarious staircase of rustic characteristics, or acquire with an expert in blacksmithing a small ladder that can be telescopic or folded on itself to enter the house.
This way we will achieve, create more space, not modify the house to return it to its owner in the same conditions as when we rent, and of course isolate something elementary like our bedroom, define the bedroom in this new space, it is because not always by dividing horizontally we get that in the upper sector the dimensions allow us to stand, therefore it is ideal to conform there our bedroom, a place where we will be lying down most of the time.
By another part if the dimensions do not allow to generate a vertical division either, we will have two clear options, one of them is to apply a room separator to generate two well differentiated spaces, one of them our bedroom and another the living room.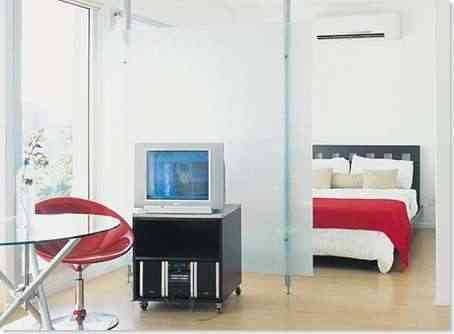 Among the ways that we will have to divide the floor, with room dividers, we find that modern technology allows our kitchen to be developed in this dividing line, although of elementary character that does not allow complex meals, ion bells and air purifiers, They allow cooking without harming the environment.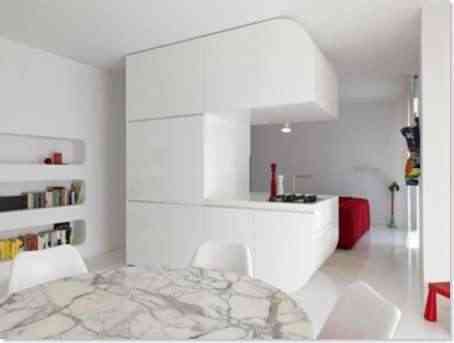 In another vein, we can create an environment free of previous definitions, which becomes a bedroom, room, kitchen or study space as defined by the occasion, can even be converted into a bathroom, everything depends on our creativity or the solutions we acquire commercially, among which are the mobile kitchens, and the folding beds.