El white, as far as decorit refers, it has been evolving little by little ... And it is that before, to use the white color when decorating a space or environment almost necessarily implied that the space became a formal and serious room. However, today the white is a color that is used not only to decorate formal rooms, but also for more casual and carefree aesthetic spaces.
On the other hand, before, white was used almost exclusively in walls, while nowadays the white color takes center stage also in textiles, floors, accessories, furniture, etc.
On several occasions I have already commented on the great number of advantages and possibilities that the white color offers, especially in small spaces or with low luminosity. In this type of spaces, the white color, through the reflection of the light, is able to visually add depth and create a visual impression of amplitude, it is also able to take advantage of the low light with which it has a certain space and, Of course, further enhance the brightness in spaces with good lighting conditions.
To achieve that casual and casual touch with a "touch" glamorous and "chic", it will suffice to add to a decoration in which the color white reigns a few strokes of color through small details and accessories: flowers, cushions, carpeting...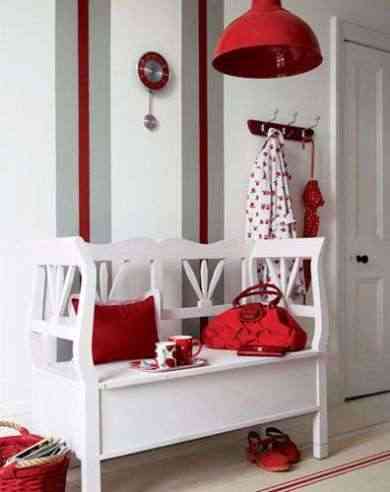 If what you are looking for is an elegant and sophisticated space, betting on a strong contrast is the best alternative. Brown Dark, black, navy blue... they are colors that will become the perfect companion of white if what you are looking for is elegance.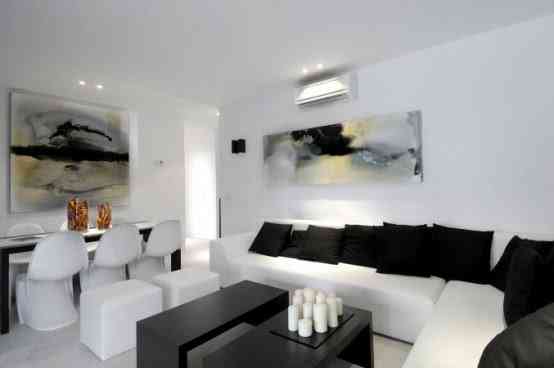 And if what you want is to create visual interest in a cozy and delicate space betting on a combination between target, beige, raw, cream... is the best alternative.