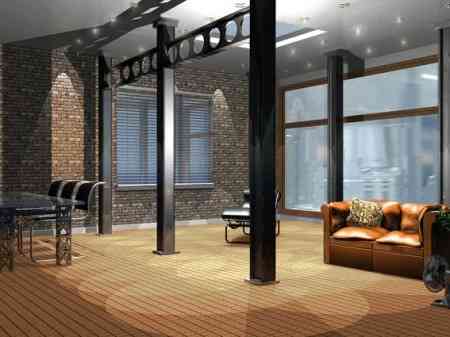 The loft style is ideal if you like the rectilinear elements and the order. In addition, it is a decoration style that plays a lot with the lights and the open space. Light is very important in this style. The natural light, coming from the windows and openings to the outside, must flow with total freedom and merge with the space.
Clearly contemporary style and very trendy, the loft style is the result of a reconversion of industrial premises into homes. Therefore, we find large spaces, with a very marked industrial look and that has as influences a whole trend of decorative objects that have displaced their original concept to enter any type of habitat.
You should bear in mind that the loft style tries, whenever possible, to preserve the original structural elements and keep them in view.
The common areas and the most intimate areas are usually separated from each other, to have more privacy. This is a hallmark of the loft: they have the common areas open and communicated with each other and the intimate areas separated and isolated.
These two zones can be separated at the same level, but usually the lofts have two floors joined together by a stair or ramp very visible.