Although it is not time, today I would like to talk about decorating Easter eggs. One more idea to take into account for the decoration of our home.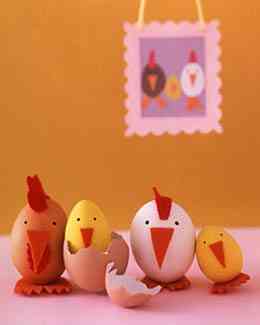 The materials are simple to obtain, with colored felt, some eggs and markers. Our goal will be to make some Easter chicks. We can use this as a centerpiece.
First we empty the eggs, very carefully. Afterwards we will paint some of them in yellow, others we leave them in white and brown.
The next will be to make the face of the chicks. For this we will paint, with a black marker, the eyes of the animals. Now we take the color felt and cut a triangle, this will be the peak.
Then we will trim the legs and ridges. All the felt cuts are pasted on the eggs, in the specific areas. Stick them carefully. And ready!
Ideally, to give life to the craft, will be buying eggs of different sizes and colors, so many different chicks will come out.