La child or youth decoration is one of the most necessary activities to develop by those people who bet to decorate even more complex spaces, but orienting us to its main characteristics we find that these spaces are extremely expensive in appearance to develop.
For this we will provide a wide range of recycled solutions how these wonderful poufs with disused tires at a very low cost, with which we will achieve unique spaces at a more than acceptable value, it is about showing the different techniques that we can find by selecting all the materials that can be implemented properly.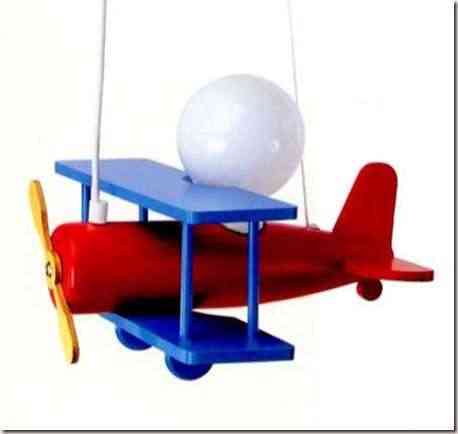 Es important to select carefully the materials, they must be easy to clean and totally harmless, added to this in the modification and creation of the pieces must have special protection in the terminations avoiding accidental damage by recurrent manipulations.
This happens with the circular pvc containers, which cut in an attractive way can make a great bookshelf and toys, another material always very well received is the cardboard, it is incredibly manipulable from the imaginative point of view, easy to store, forming mountable or removable structures.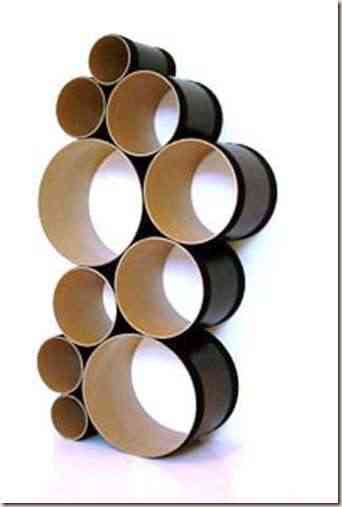 En cardboard can create a variety of structures among which we find castles, or mazes created with all ingenuity in a completely handmadeIf you do not have creativity or think it is a real challenge on the Internet, you will find a large number of plans in furniture and play structures made of cardboard.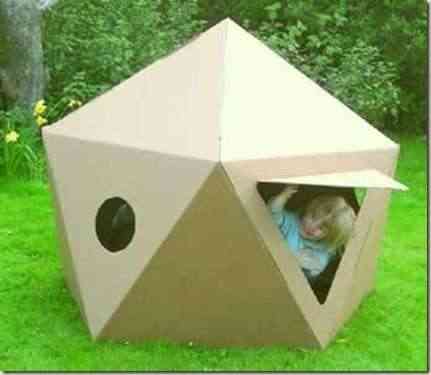 On the other hand and leaving the playful decoration but inserting ourselves in the aesthetic results, we find an incredible technique called papercraft, this technique is very simple, it is about models that can be downloaded from the network, I have to print on a conventional printer, they are just puzzles which through a detailed guide can be trimmed and armed.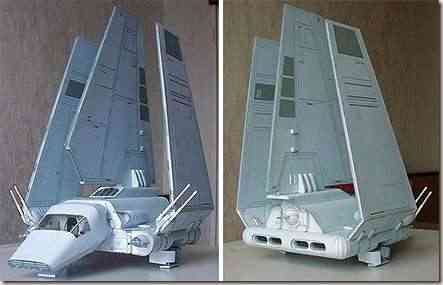 The result of This technique has the printing cost, it is incredible, we talk about real works of art on paper which involve a lot of structures and accessories, which can be presented as decorative and ornamental highlights, its conformation is simple although the results speak of a great manual capacity.
Within this trend we will find paper airplanes, cars, trains and historic buildings which can be matched with leed luminaries or simply present yourself as ornamental pendants in the making of our little boy's bedroom.