La Japanese decoration It is distinguished by its minimalist trend characterized by sobriety, simplicity and naturalness.
If you like this decorative style and you want to move it to your home, you must be very aware that Japanese decoration does not fit the word «disorder".
Japanese decoration does not abuse elements or decorative objects. In addition, in terms of furniture, this type of decoration requires only essential furniture and rejects ostentation in them. Simplicity and straight lines are part of the philosophy of Japanese decoration.
Another feature of the Japanese style are the seats, and that is that the Japanese feel the floor, so it is essential in a Japanese style house to have thick and comfortable cushions to be able to sit on the floor.
The Japanese interpret symmetry as a "stagnation", for this reason, the asymmetry in the decoration plays an important role that we can not forget or omit.
Nature It is also very present in Japanese decoration, the most common way to remember nature is timber, but you can also bet on other elements such as, for example, Water.
For beds, you can choose as a solution for a low bed, and you can even place the mattress on a tatami.
The screens, used to separate spaces or environments are a classic in Japanese decoration. These, combined with Japanese doorsthey will give the perfect final "touch" to your decoration in the purest Japanese style.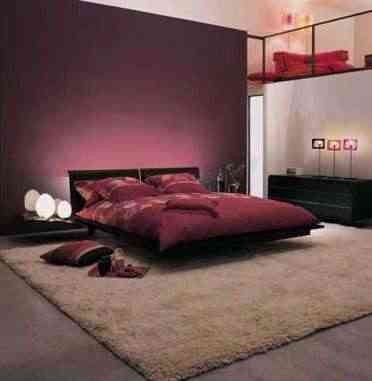 Finally, for your decoration to be considered Japanese, it is essential to Ikebana. It is a floral arrangement that pays special attention to lines and balance, an Ikebana must always have a number of flowers or odd branches.