So like many spaces in our house, the kitchens are revolutionized in their most primary conception and the materials are transformed, some of them return from their origins while others that were implemented in spaces very different from those that today find a perfect fusion.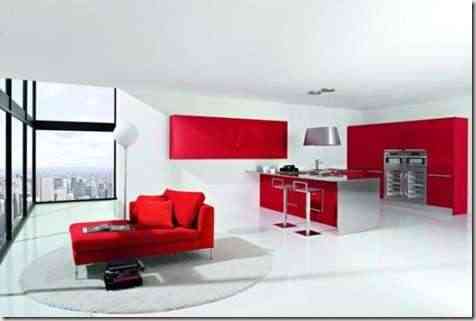 Within this revolution the modern decoration highlights the application of colors, combinations and textures that are nuanced with daring morphology thus forming a space plagued by life and devoid of that cold aspect and devoid of personality, that the old kitchens had.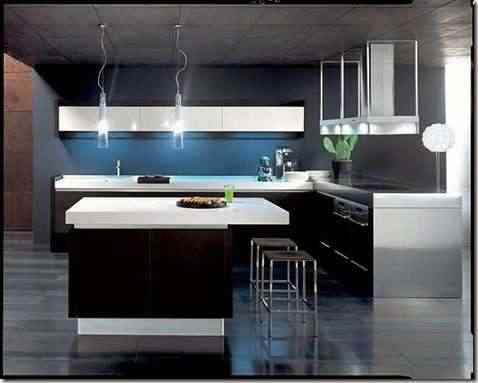 It is so that the set of tones drives to determine a predominant color it must be combined with a secondary color which is responsible for generating the shade, currently and depending on the furniture you can apply different shades, being the colors of a low tone as the ideal target to mark and highlight the line of the furniture while those colors of a more effusive hue add to its stand out with metallic tonality appliances and pavements, dissecting the attention to other characteristics of the space.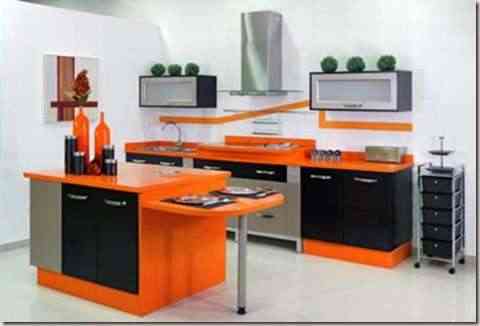 As we can appreciate only apply two colors conditioned by the materials that make up the furniture and its lines, the brightness and brightness also play their part in the aesthetic conception, the use of this resource and the artificial alternatives require a deep study, the sense of space and the visual result will be conditioned by these characteristics.
La morphology has also been revolutionized, today we do not conceive a modern or avant-garde kitchen without a practical breakfast, where to dispose the sink but this is only one of the many variables that contemporary decoration gives to the conformation of this spaceIf you have a small kitchen or you need to make the most of the space resulting from the corner or other structural variations of your home, furniture and modern creators have several alternatives for their problems.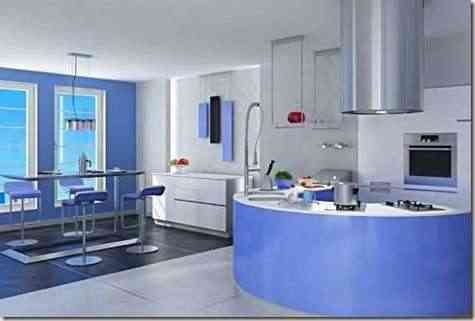 As in other spaces also revolutionized by the modern and contemporary trend the graphic highlights, are applied generated a transcendent highlight as it is the case of vinyls and digital prints, applied even on household appliances