La overdosage of colors and the low criteria in their combination is undoubtedly one of the most commonly appreciated problems in the interior of amateur or improvised character, although in this case the multicolor trend completely reformulates the presentation of them creating spaces previously unthinkable with a high aesthetic value.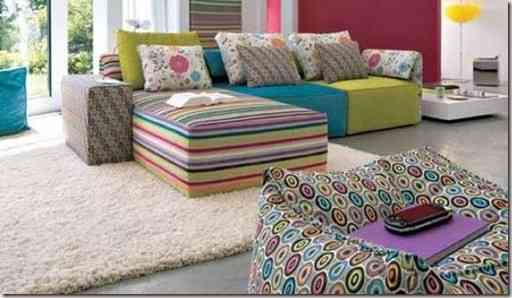 La multicolor decoration is unleashed and released by presenting a whole new world of innovative artistic conceptions that based on carefree and youthful beauty transforming all spaces into true oases of life and of course color.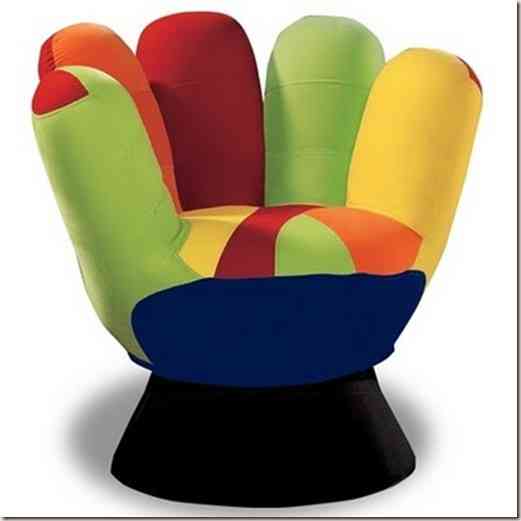 As we can appreciate one of the first pieces affected by the multicolor trend are armchairs and poufs In all its conception and range of products, as a more characteristic form we can highlight that the multicolor style, does not respect standards in the nature of aesthetics but seeks through the overdosage of color structures of a high decorative value, as expected, the basic colors are the most implemented, creating rainbow in living rooms, staircases, bathrooms and bedrooms.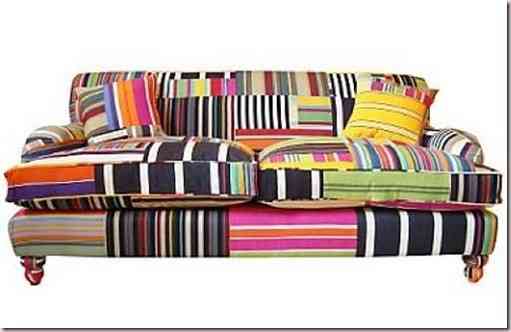 La Italian designer ZeroTreArchitetti has developed the model Kubic, un sofa of great comfortable style and of course very functional which stands out for its atypical colorful, its morphology despite its carelessness when it comes to the choice of colors, makes it a ideal piece for any holding.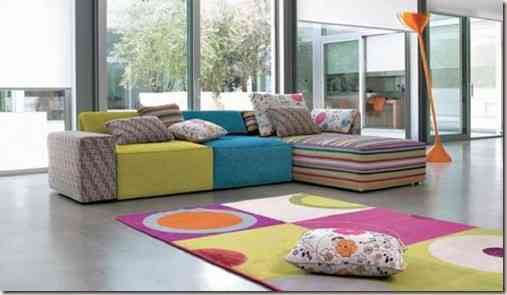 The scalars they are without a doubt the great epicenter of this trend, where they find the visual finishes that speak a lot about their occupants, making youth spaces, revolutionary, and extremely liberated.
The luminaires they are not alien to the trend that transforms any space, even the most conservative are simple touches that create notable differentials, this is the case of the ceiling lamp created by the designer Carballo de Maisons du Monde
No conventional piece escapes the multicolored implementation in the decoration, rugs, shelves, wall clocks I've even appliances, are able to stand out in a space like a fine diamond of a rare beauty, which creates an exotic but Unique way to see the modern decoration.