This bamboo coat rack is probably one of the designs applied the concept of "sustainability" in maximum expression.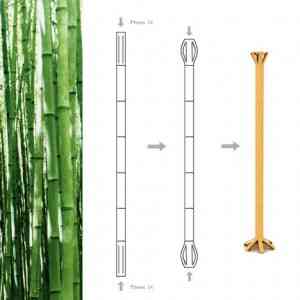 The whole process of its manufacture focuses on the harvesting and striation of the Bamboo stems. While the stem is still flexible, a small pressure is applied to create the foot and the small arms of the coat rack, as can be seen in the image.
This design by Jinhong Lin may seem a little inaccessible, however, it opens our eyes to other purchasing options when purchasing objects for the home.
Vía: Yanko Design